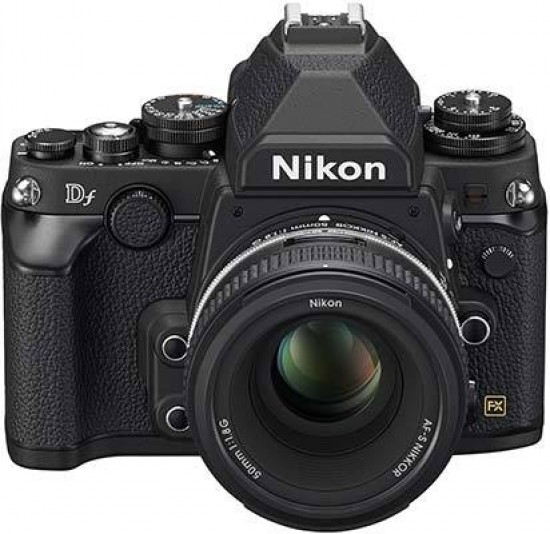 Conclusion
The Nikon Df is either a brave attempt to offer a simplified, back-to-basics photography tool, or a cynical attempt to cash-in on the current trend of retro-inspired products - only you can decide. Offering an undeniably lovely old-school design, a plethora of customisable controls, a small and lightweight body (for a full-frame DSLR) and the same superlative image quality as the flagship D4 camera, the Nikon Df nevertheless left us wanting more given its D800/E level price-tag. Not all of those manual controls are as well-though through as they should be, the retro aesthetic only really works when the matching 50mm kit lens is fitted, the handgrip is too small for comfortable extended use, some of the features have clearly been borrowed from the cheaper D610 camera, and we did obviously miss having video onboard and to a much lesser extent a pop-up flash.
That the Df is smaller and lighter than any other Nikon FX digital SLR camera is a real boon to anyone planning to use it for extended periods of time, though be prepared that it's still quite a handful if you're moving up from an APS-C camera. The Nikon D610's mirror is pleasingly quiet for a full-frame SLR camera and in normal use it produces only minimal viewfinder blackout. The 39-point auto focus system proved to be fast and generally accurate, although we did feel that the AF module's frame coverage could have been greater and also had some issues seeing the active focus point because of the unusually small size of the in-finder AF point indicators. We also had some issues with the Df's retro suite of control dials, with the ISO Speed and Shooting Mode dials proving difficult to operate with one hand and the Shutter Speed dial essentially redundant in the Aperture-priority shooting mode. Having recently reviewed the similar Fujifilm X-T1, the Nikon Df doesn't hit quite the same high mark in terms of its usability.
The Nikon Df is one of those cameras that you really must try before you buy, whether you're a long-time user of film Nikon DSLRs or a more modern SLR owner excited by the promise of a full-frame camera with a retro look and feel. For us, the DF's impeccable image quality and its compact size proved to be more appealing than the much-hyped but slightly flawed retro design, going some way (but not all) to justifying the rather eye-watering price-tag. Recommended then, but please take our advice and try the Nikon Df before you either dismiss it or buy it...
Ratings (out of 5)
Design
4
Features
4
Ease-of-use
4
Image quality
5
Value for money
3.5