Nikon KeyMission 170 Review
January 9, 2017
|
Amy Davies
|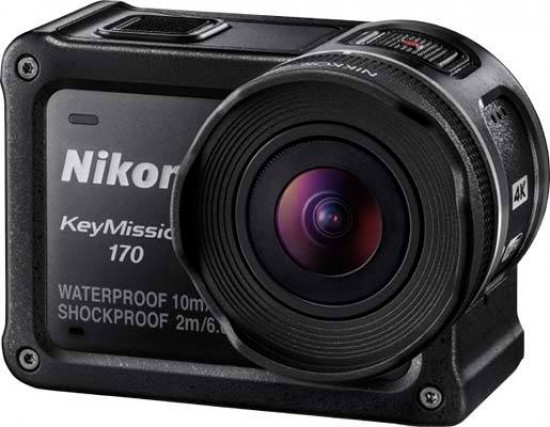 Conclusion
With a price point, and design, very similar to the GoPro Hero 5, it's very clear who Nikon is targeting with the KeyMission 170. 
Unfortunately, although it can produce good images and video, it doesn't quite have the same number of features as the GoPro, so it seems reasonably unlikely that it will make a huge dent in sales for the action-camera-only company. 
It might be that people will assume that this, being a Nikon, will produce better quality images as its a well-established camera brand. You may also be brand loyal if you already own other Nikon cameras. 
To put it into better context, the GoPro Hero 5 has more video options, more manual options, a better battery life, and a larger, brighter, touch-sensitive screen. You get all of that for just a few pounds more than the Nikon KeyMission 170 - the price is so similar it may as well be the same. 
That's not to say that the Nikon KeyMission 170 doesn't have a couple of benefits too. It has SnapBridge which is a very easy and quick way to get your images across to your phone, ready for sharing with the minimum of fuss - getting videos requires a WiFi connection so it's a little more cumbersome though. It's also arguably easier to switch between taking stills and videos with this camera than the GoPro, being as the KeyMission 170 has specific buttons for each function. 
Overall, the Nikon KeyMission 170 is a good little action camera, and anybody who buys it for the purpose of capturing action moments (or even just adventures at home), should have a lot of fun with it. If you are particularly tied to the Nikon brand, or you can get this for a good price, it makes sense, otherwise you may be better suited to the GoPro brand. It will be interesting to see if Nikon drops its price to make it a more competitive offering. 
Ratings (out of 5)
Design
4
Features
3.5
Ease-of-use
3.5
Image quality
3.5
Value for money
3.5