Nikon KeyMission 170 Review
January 9, 2017
|
Amy Davies
|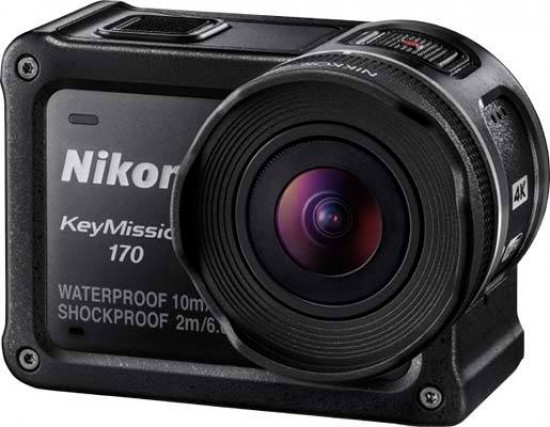 Image Quality
It's relatively unlikely that anybody is going to use something like the Nikon KeyMission 170 as their main stills camera. Never the less it can create some nice photos, generally when the light is very good.
As the field of view is the ultra-wide 170 degrees, you have to be happy with your images having a certain stylistic look, but they can be quite fun none-the-less. Colours are well saturated, while there's a decent amount of detail to be seen.
As soon as the light drops, you shouldn't expect an amazing performance from the KeyMission 170. Images taken in darker conditions contain a lot of image noise, and image smoothing - you'd only want to use these at very small sizes and if you had nothing else on you to capture the image.
Of course, the main purpose of this camera is to record video. Video is captured well, being nice and smooth and again capturing good details and colours. Sound is reasonably well captured, and although it's not a camera you're going to choose because of its sound recording qualities, you can still hear everything that's going on, which is the main purpose of a camera like this.
Full HD video recording is also high quality and nice and smooth, just like 4K video. You may want to consider recording in Full HD if you don't have any 4K devices to play back your recordings on in order to save space on your memory card and hard drive.