Nikon Z6 Review
November 29, 2018
|
Amy Davies
|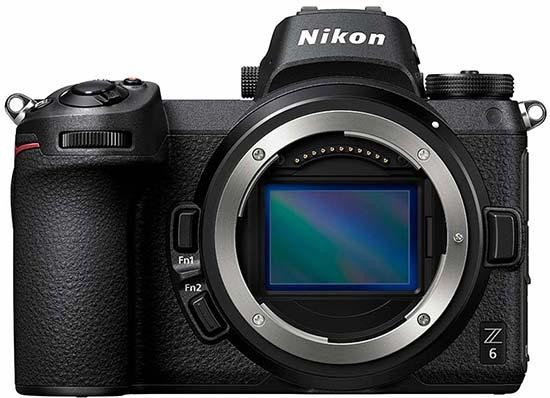 Conclusion
It's easy to see why Nikon held back the sale of the Z 6, putting the Z7 into the market a little earlier. For a large swathe of customers, the Z6 makes a lot more sense as a purchase – especially enthusiasts who are keen to save some cash.
As build quality is identical between the Z 7 and the Z 6, you get a premium camera no matter which you buy, but that is all the more impressive when you consider that the Z6 is available at just a snip over £2,000.
Image quality is fantastic, and it's really only likely to be those that really desire to have a super high resolution sensor to work with that should discount the Z6 over the Z7. There are also benefits that the lower resolution brings – most notably better performance in low light and the ability to shoot at faster speeds.
Realistically, it all comes down to what kind of photographer you are. If you're somebody who specialises in landscapes, or commercial work, the Z 7 is the obvious choice. If however, you're somebody who does a bit of everything – landscapes, portraiture, action and so on, then the Z 6 is in all likelihood the best all-round camera on the market right now.
The closest competitor to the Z6 is the Sony A7 III, which is also a fantastic camera but lacks the impressive handling of the Z 6 – it does feature two memory card slots though. On the downside, a system that is brand new is always a bit of a risk, especially for amateurs, and especially when you consider the lack of native proprietary lenses.
However, if you're an existing Nikon DSLR owner and you've got a host of lenses all ready to go, pairing them with a Z6 – at least while Nikon builds up its collection of S lenses – helps to allay those fears of a limited system somewhat.
We were extremely impressed by the Z 7, and the Z 6 impresses just as much – albeit in different ways. For the price, you get a fantastic camera and we can see this jumping straight to the top of many amateur and enthusiast photographers wishlists – and perhaps even finding a place in a pro's kitbag too.
Ratings (out of 5)
Design
4.5
Features
4.5
Ease-of-use
5
Image quality
5
Value for money
5