Olympus E-450 Review
May 27, 2009
|
Zoltan Arva-Toth
|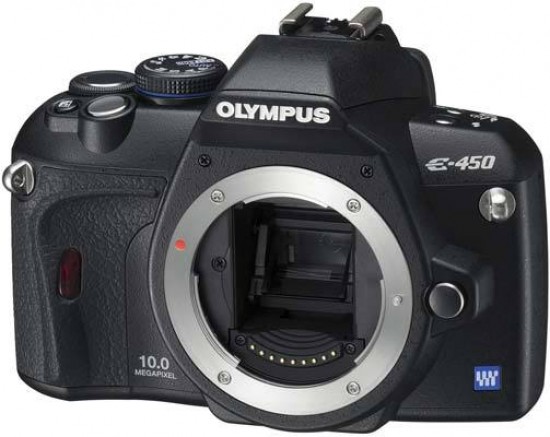 Conclusion
The Olympus E-450 is a very compact, lightweight yet fairly robust feeling little DSLR that comes with a lot of features for an entry-level camera. Not only does it offer manual exposure and focusing modes for the advanced user; it also has features like highlight-, shadow- and midtone-based spot metering, user-configurable mirror lock-up (Anti-Shock), wireless TTL flash control, Shadow Adjustment Technology and contrast-detect auto-focus in Live View.

Other features, however, are notable by their absence. These include image stabilisation, LCD articulation and video recording. The controls also leave a bit to be desired, as there are no dedicated buttons for changing the focusing mode, ISO sensitivity, white balance and metering mode. This is regrettable even if there is a customisable Fn button and a reprogrammable drive mode button – I would really have liked to see these functions mapped onto the four-way controller. Finally, the E-450 makes do with the small finder and rudimentary 3-point auto-focus of the E-420, both of which seem frankly obsolete for a 2009 model. To be fair, if you are really bothered by any of these, you can opt for the Olympus E-620 instead, which has everything you may miss from the E-450 except video.

The advantage of the E-450 over the E-620 is its lower price and weight – not that the E-620 is terribly heavy but the E-450 is lighter still, and costs considerably less. A more important question is what the E-450 offers over the E-420, which can be had for even less? A subtly different LCD screen and processing engine aside, the difference is limited to the three Art Filters, present in the E-450 but absent from the E-420. The Art Filters are well implemented and admittedly fun to use, but are they enough to sway you away from the cheaper E-420? Only you can tell.
Ratings (out of 5)
Design
4
Features
4
Ease-of-use
4
Image quality
4.5
Value for money
5