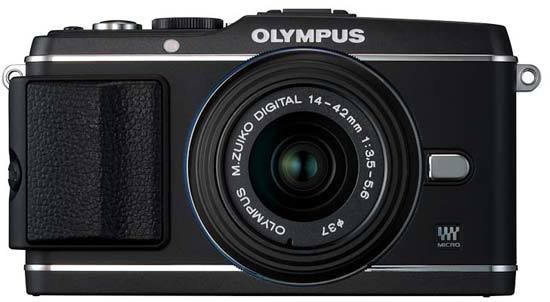 Conclusion
Interestingly, the argument for/against the E-P3, now that were have a Micro Four Thirds 'CSC' camera in its third iteration, is not whether it's good enough to completely replace a DSLR - as with its predecessors we'd argue image quality falls slightly short (but only slightly) - but moreover whether the 'improvements' are pronounced enough to justify this completely new model. Especially now that the Compact System Camera market is becoming, if not yet crowded, then at least increasingly busy.

While with the exception of it missing a built-in flash we were perfectly happy with the E-P2 until the E-P3 came along, this new model is enough of a change, and indeed a larger one than that separating the E-P1 and E-P2, to suggest Olympus has played its hand well. This is to suggest that E-P1 owners who have held off upgrading until now, may find it harder to resist the E-P3 than the E-P2. As we remarked at the outset of the review, now its co-development partner seems to be aiming at the mass market with its third generation compact model in the GF3 - which has the advantage of being able to be squeeze, albeit uncomfortably into a trouser pocket - Olympus has a potential chance to snap up the disillusioned enthusiast.

Yes, £799 is a lot to ask of a compact camera with kit lens, but anyone picking up a Pen will quickly be convinced by its solidity. As with the likes of a Leica X1, you literally feel that you're getting what you're paying for in this instance. Plus, the E-P3 is £100 less if going by suggested price, than its forebear was on launch, with street prices shaving almost another £50 off.

A strong '4.5 out of 5' then and a Photography Blog recommendation for the Olympus E-P3, by some distance the best Pen yet. Until that is, probably, we take a look at the E-PL3 Pen 'Lite' and E-PM1 'Mini'.
Ratings (out of 5)
Design
4.5
Features
4.5
Ease-of-use
4.5
Image quality
4.5
Value for money
3.5