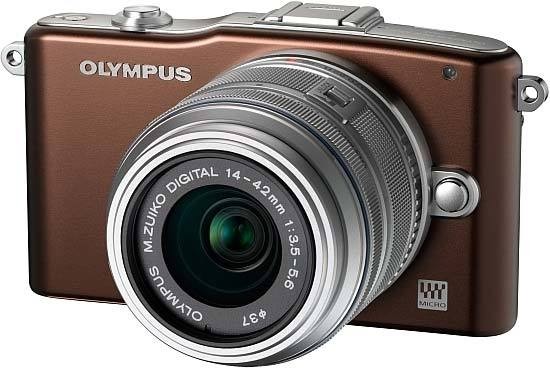 Conclusion
The new Olympus E-PM3 is a great start to a new series of smaller, lighter and sexier PEN cameras, taking the design cues of the E-PL3 further without sacrificing too much in the way of features or ease-of-use. It may not have the tilting LCD screen or more traditional control layout of the E-PL3, but it does offer an appealingly simplified compact-camera-like design that's won't put off its largely upgrading userbase.

Whereas the E-PL3 felt slightly compromised in the pursuit of style thanks to the omission of a built-in flash, the E-PM1's reliance on the same external unit seems more understandable given the significant reduction in size and weight. Similarly the inclusion of a fixed screen rather than the tilting variety is also acceptable, especially given that it offers exactly the same high resolution, as is the absence of a handgrip. Our main caveat with the shrinking of the E-PM1's body lies in the removal of some key controls, with the lack of a shooting mode dial, ISO button and even a Delete button making it much more difficult to access what are commonly used functions, at least by experienced users - point and shoot users will likely not notice their absence, at least until they themselves become more skillful.

Performance wise though it hardly differs from the E-PL3 and indeed the range-topping E-P3, and so, on a positive note, there will be those tempted to save themselves quite a bit of cash by plumping for the more 'affordable' E-PM1. Viewed as part of the new PEN range, for us the E-PM1 is the best choice if you don't require all of the E-P3's bells and whistles, but you do want the same excellent image quality and lightning fast auto-focusing wrapped up in a more beginner-friendly and better-looking body. Where the E-PL3 felt like a half-way house between style and substance, the new E-PM1 delivers on both counts without breaking the bank. Highly Recommended.
Ratings (out of 5)
Design
4.5
Features
4
Ease-of-use
4
Image quality
4.5
Value for money
4.5