Olympus E-PM2 Review
November 23, 2012
|
Mark Goldstein
|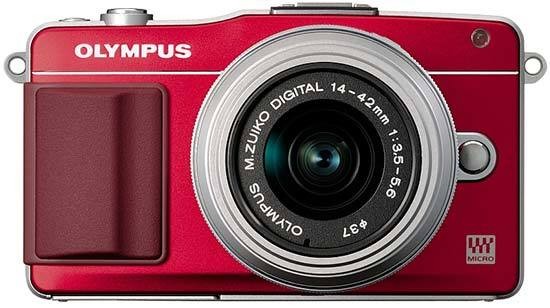 Conclusion
The E-PL5 essentially offers the heart of the flagship OM-D model inside a the smallest, lightest and crucially cheapest PEN body. If you can live without the OM-D's built-in electronic viewfinder, dust- and splash- proof body, 5-axis gyro image stabilisation system, and more hands-on interface, or the E-PL5's tilting LCD screen and more traditional control layout, the E-PM2 delivers the best image quality from an Olympus mirrorless camera in the smallest package at the most affordable price.

This new model also addresses some of the concerns that we had about its predecessor. Whereas the E-PM1 felt a little bit too pared down at the expense of overall usability, the new E-PM2 is a more well-rounded and easier-to-use offering, with the new handgrip, extra physical controls, Flash Air memory card, touchscreen interface, expanded ISO range, faster 8fps burst shooting and more Art Filters all contributing to a maturer feeling camera. It still doesn't have a built-in flash, though, something that the supplied clip-on flash can't quite make up for.

Image quality is where Micro Four Thirds cameras have traditionally lagged behind their APS-C sensor rivals, but the E-PM2 carries on where the OM-D E-M5 left off by equalling the results from other leading cameras. Noise doesn't rear its ugly head until ISO 3200 for JPEGs and even the faster settings prove eminently usable, although the E-PM2 does apply some pretty aggressive noise reduction to keep the files clean as shown by the noisier raw images. We never longed for a camera with a bigger sensor, and you'd have to step up to a full-frame DSLR to see an appreciable leap in image quality.

In summary the Olympus E-PM2 is a much more intriguing camera than its entry-level price and bottom-of-the-range positioning in the Olympus compact system camera lineup would first suggest. Not many manufacturers offer the same image quality as their flagship camera throughout their entire range, but that's exactly what Olympus have done with the release of the E-PL5 and now the even smaller E-PM2. The new Olympus E-PM2 therefore comes Highly Recommended as the smallest, simplest to use and most affordable alternative to Olympus' best mirrorless camera...
Ratings (out of 5)
Design
4.5
Features
4
Ease-of-use
4.5
Image quality
5
Value for money
4.5