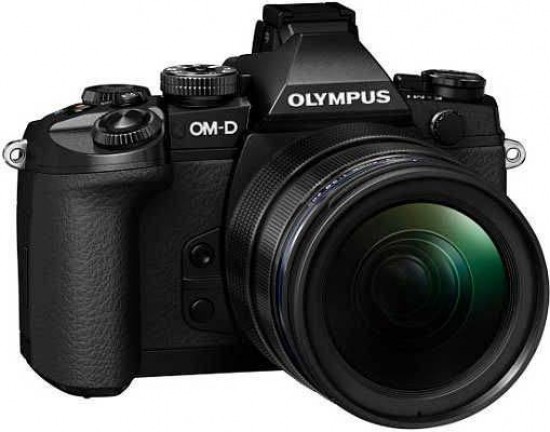 Conclusion
Back in 2012, when we reviewed the Olympus OM-D E-M5 we called it the "best Olympus compact system camera to date, and also a strong contender for best compact system camera full stop." It offered a very good sensor, fast auto focus and a compelling feature set in a compact package, a combination that earned it our highest 'Essential' rating and our Camera of the Year 2012 award. That being said, the E-M5 did have its share of shortcomings – for most people with medium to large hands and/or longish fingers, its controls were simply too small and cramped.
The slightly larger Olympus OM-D E-M1 addresses these issues by providing more real estate, bigger controls and a redesigned user interface. which works exceedingly well. The new control layout is well thought-out and the level of customisability is extremely high. The camera is robust – more so than the E-M5 –, and highly responsive. Thanks to a combination of contrast- and phase-detect AF, its ability to keep a moving subject in focus is quite close to that of an SLR (if not a pro grade one), which is no mean feat given that the OM-D E-M1 is a compact system camera after all.
The new EVF is among the best we have ever used, with great resolution, good colour rendition, fast refresh rates, a large apparent size and adaptive brightness control. The newly introduced Colour Creator is an ingenious tool to add, fine-tune and preview colour casts and adjust saturation and hue using a colour wheel. Other additions, such as a PC sync terminal for studio flashes and a 2x2 Dual Control system, will appeal to professional photographers; while the focus peaking feature will likely be welcomed by those who use legacy lenses on a regular basis.
Image quality continues to be excellent for a cropped-sensor camera. From ISO 100 through to ISO 1600, noise is very well controlled, usually not becoming an issue until you hit ISO 3200. We never longed for a camera with a bigger sensor, and you'd have to step up to a full-frame DSLR to see an appreciable leap in image quality. The image stabilisation system works very well indeed, even when hand-holding the camera at slow shutter speeds or shooting video without a tripod. We would, however, like to see more frame rate options and higher bit rates for movies, as the OM-D E-M1 does lag behind the competition in these areas.
Overall, our main criticism of the Olympus OM-D E-M1 lies not with its performance or feature-set, but with its price. £1299 / $1399 body-only is a lot to pay for a compact system camera these days. The combination of great image quality, an abundance of features, excellent auto focus, insane customisability and a robust dust-, drip- and freeze-proof body with a well-thought-out user interface do go a long way in justifying the cost, but with Sony soon releasing its similarly sized, full-frame Alpha A7 for the same price in the UK and a few hundred dollars more in the US, the OM-D E-M1 still seems a bit overpriced to us.
Ratings (out of 5)
Design
5
Features
5
Ease-of-use
5
Image quality
5
Value for money
3