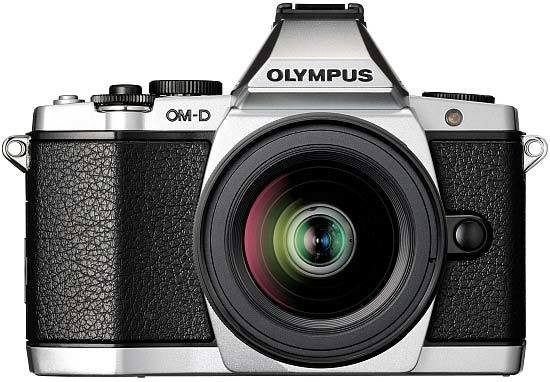 Conclusion
The OM-D E-M5 is the best Olympus compact system camera to date, and also a strong contender for best compact system camera full stop. It delivers a compelling mix of classic looks, excellent image quality, an extensive feature set and immediate responsiveness, with the camera so well designed that it rarely gets in the way of the creative process. The E-M5 may hark back to a bygone era, but it's definitely bang-up-to-date in all the places that count.

Auto-focus speed is one key area where the E-M5 promises to excel, and in practice it certainly doesn't disappoint. It's one of the quickest cameras that we've ever used in this regard, and importantly very accurate too, so if you've always longed for a camera that can keep up with all but the fastest moving subjects, this is the one for you. The E-M5 is also very responsive in terms of image processing times, never leaving you waiting around, and the continuous burst rates are fast enough for most situations, with or without focusing locked to the first frame.

Image quality is where Micro Four Thirds cameras have traditionally lagged behind their APS-C sensor rivals, but the OM-D E-M5 is the first MFT model to equal the results from leading cameras like the Sony NEX-7. Noise doesn't rear its ugly head until ISO 3200 for JPEGs and even the faster settings prove eminently usable, although the E-M5 does apply some pretty aggressive noise reduction to keep the files clean as shown by the much noisier raw images. We never longed for a camera with a bigger sensor, and you'd have to step up to a full-frame DSLR to see an appreciable leap in image quality.

Our main criticism of the Olympus OM-D E-M5 lies not with its performance or feature-set, but with its price. £1000 / $1000 body-only is a lot to pay for a compact system camera, although as you'd be hard-pushed to tell the difference between the results from the E-M5 and a DSLR alternative, it perhaps goes some way to explaining the high cost of ownership. When you consider that the similarly excellent Sony NEX-7 and Fujifilm X-Pro1 cost even more, then the E-M5 doesn't look too bad. The Olympus OM-D E-M5 is simply our favourite compact system camera to date, and therefore very deserving of our Essential award.
Ratings (out of 5)
Design
5
Features
4.5
Ease-of-use
5
Image quality
5
Value for money
4.5