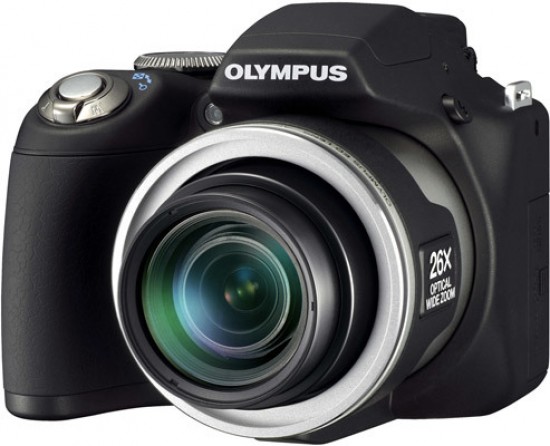 Conclusion
The Olympus SP-590UZ literally stretches the super-zoom category to new lengths, with a competition-beating 26x zoom lens that incorporates appealingly wide 26mm and incredibly close-up and personal 676mm settings. Having both in one relatively compact camera does literally open up a whole new world of possibilities - this was the camera that I most often reached for during the last couple of weeks of testing. The ability to go from capturing wide-angle landscapes to distant details in a 4 second zoom of the lens cannot be underestimated, especially as there's little distortion to worry about at either end and excellent sharpness across its entire range. Just make sure that you provide stable support at the longer focal lengths to avoid camera shake, and you won't be disappointed.

Its operational speed and high-ISO image quality might not be a match for DSLRs, with a very slow burst mode and noise appearing at the relatively slow setting of ISO 200, but it makes up for what it lacks in these departments by offering greater flexibility in a much more compact package. You'd have to buy and carry a DSLR with at least 3 heavy lenses to achieve a similar focal range (and even then you might struggle to match it). The Olympus SP-590UZ provides full control over the photographic process, with PASM modes and lots of flash, focus and metering options making this one of the better-appointed super-zooms. Unfortunately though, Olympus have decided to drop support for the RAW format, a strange and ultimately detrimental decision, especially given that their other two super-zoom cameras both offer RAW.

So in summary, the Olympus SP-590UZ is an intuitive and well-featured compact bridge camera with a frankly amazing lens and focal range, which delivers good-looking images if taken in the right lighting conditions. It doesn't fare so well in low-light, isn't a great choice for keeping up with the action, and feels incomplete without the RAW mode. On the whole though, the Olympus SP-590UZ is a great do-it-all camera that's easy to highly recommend.
Ratings (out of 5)
Design
4.5
Features
4.5
Ease-of-use
4.5
Image quality
4
Value for money
4.5