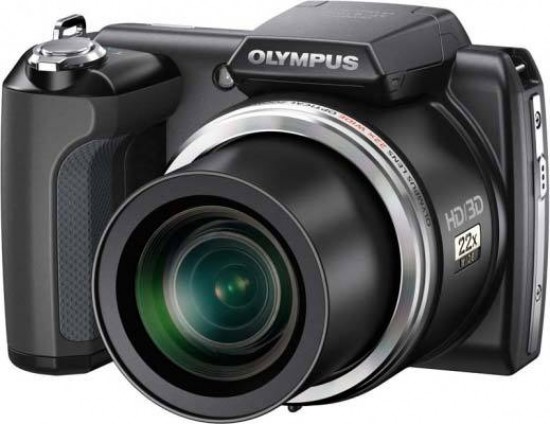 Conclusion
Considering its tiny, pixel-packed sensor and an ultra-zoom lens that naturally comes with its own set of compromises, the Olympus SP-610UZ produces surprisingly usable images, at least outdoors in bright light. While noise reduction does rob you of some fine detail even at base ISO, the overall impression is that the SP-610UZ produces generally sharper and more pleasing images than its 30x zoom cousin, the SP-800UZ. As is the case with most small-sensor digital cameras, image quality deteriorates quickly as you move up the sensitivity ladder, with ISO 400 already being characterised by heavy smearing of detail. At ISO 800 and 1600 you also lose quite a bit of saturation. That being said, we would not write off the SP-610UZ's high-ISO output as completely unusable - it's actually good enough for small prints and Web use. Just don't expect to see 14 megapixels' worth of detail at those settings, and you're unlikely to be disappointed. True low-light shooting is a different story - cameras like the Olympus SP-610UZ are simply not meant for that kind of photography.

In terms of usability, the Olympus SP-610UZ is very much an entry-level camera. You have no control over shutter speed or aperture, and even oft-used functions like ISO settings and exposure compensation are buried in the menu. This is unlikely to bother those who would simply like an affordable point-and-shoot camera with a large zoom ratio, but it's probably enough to put experienced users off buying the SP-610UZ. For a camera that is so obviously geared towards users who want as much automation as possible, it seems a bit inconsequential to have a flash that has to be raised manually - but otherwise it's a beginner-friendly package with a well-working intelligent Auto mode, a host of fun "Magic Filters" and scene modes. Video capture is again quite basic - yes, it's HD but the fact that you can only use the optical zoom if you disable audio recording is a big disappointment on a camera whose main claim to fame is its 22x zoom lens.

In summary, the affordable Olympus SP-610UZ represents a good value for anyone who wants a mostly automated digital camera with a big zoom, for use outdoors in bright light - but those who want more control over the photographic process should look elsewhere (and probably dig deeper in their pockets).
Ratings (out of 5)
Design
3.5
Features
4
Ease-of-use
4
Image quality
3.5
Value for money
4.5