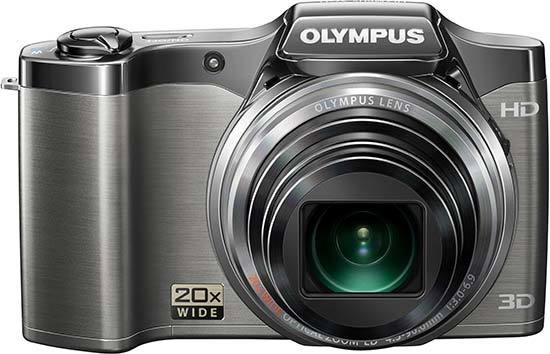 Conclusion
The 14 megapixel, £199 Olympus SZ-14 comes up trumps for anyone wanting a very affordable big zoom camera that at the same time is compact enough to slip into a trouser or jacket pocket in its dormant state. The negatives are that image quality, whilst perfectly acceptable and in many respects better than expected, is nevertheless at snapshot level, plus rather more seriously there's that horribly irksome slippery scroll wheel at the camera back instead of a firmer shooting mode dial or button.

Like its SZ series 'traveller' camera predecessors, the SZ-14 does not come without some considerable degree of compensation however. 'Sweeteners' include its fun and for the most part effective Magic Filters, stereoscopic 3D shooting for anyone owning a compatible TV or monitor, and automatic panorama generation.

Like last year's SZ-30 model with also supported a big focal range, the largest draw here however remains the fact that in terms of lenses the SZ-14 fields a veritable whopper at 24x, and for a price that is identical to that usually charged models with a comparatively miserly 5x optical zoom reach. While for value the Olympus SZ-14 cannot be faulted the scroll wheel implementation for us removes a large part of its allure, which is a real shame. If you can live with this, or don't change shooting settings very often if ever, then in most other respects this affordable Olympus travel zoom is a real winner for everyday casual snapping.
Ratings (out of 5)
Design
4
Features
4
Ease-of-use
3.5
Image quality
3.5
Value for money
5