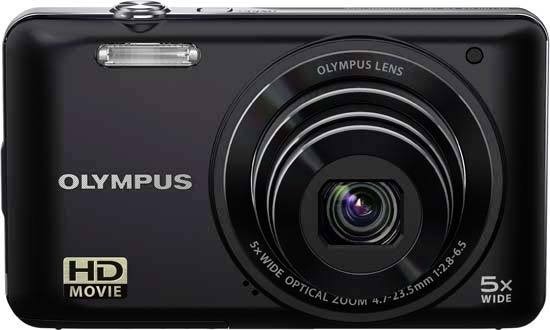 Conclusion
Mating an unusually wide and versatile 5x zoom lens to a high-resolution sensor housed in a metal body, the Olympus VG-130 is one of the more interesting credit card sized cameras around. Add to this the seven entertaining "magic filters" that can add some creative flair to your photos, and you've got a neat little digicam that looks pretty attractive to anyone looking to trade up from a camera phone or a run-of-the-mill 3x zoom compact. At £99.99 / $139.99, it won't break the bank either.

On the other hand, the VG-130 isn't exactly a speed demon, especially when it comes to focusing, which means it isn't particularly well suited to shooting moving subjects or capturing fleeting moments. It's unfortunately not a great performer in the image quality department either - 14 megapixels might sound like a lot of resolution, but the actual images taken by the camera tend to lack the kind of fine detail you would expect from a sensor with so many pixels. This comes from a variety of factors ranging from insufficient resolving power on the lens' side to smudging caused by heavy-handed noise reduction. Of course if you don't plan on making big prints, then this won't be a problem, but if you were attracted to the camera by its huge pixel count, you might feel a little disappointed. On the plus side, the camera does put up a great macro performance, with the ability to completely fill the frame with a subject that is smaller than a Compact Flash card.

At this price point there aren't many competitors offering a similar feature set, but it's still worth having a look round for alternatives. If you can forgo the metal body, the dedicated video record button and some of the "magic filters", the older Olympus FE-5030 offers the same resolution and zoom range at the same price, while throwing in mechanical image stabilisation, something that's missing from the VG-130. Or, if you can give up some of the telephoto range, the Casio EX-Z550 also has the same pixel count, wide-angle lens and movie record button, while adding some creative Art Shot filters and optical image stabilisation to the mix for just a few pounds more.
Ratings (out of 5)
Design
3.5
Features
3.5
Ease-of-use
4
Image quality
3
Value for money
4.5