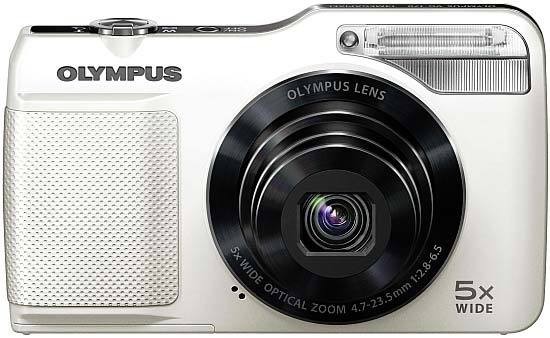 Conclusion
What a surprise the little Olympus VG-170 has turned out to be. Not only is it a sexy little number but it also takes cracking pictures, and on top of that it's great fun to use. The design won't be for everyone because of the enormous flash that the body has to house but we respect Olympus for not simply making another rectanglular box. They've taken the opportunity to make something a little more creative. The zoom is modest at only 5x but we found that we didn't need any extra range for everyday shooting.

Taking pictures is easy enough with the VG-170. We found that the Program mode will easily handle everything you throw at it and the Magic filters are great fun to use. Pictures come out nicely exposed while focusing is fast and sharp. We had great fun editing the pictures in-camera too. The beauty options in the main menu are great and family members enjoyed adding make-up to our self portraits. Of course that wasn't funny and they've now been destroyed but the features work very well such as face slimming and eye liner.

What's most interesting is the price point. £100 for this little camera is a real bargain. We think it would be perfect for a child's first camera. Travellers will also enjoy the portability of the camera because of the slim design, SDXC card compatibility and USB lead/camera charger.

In fact, it's because of the features on the camera and the modest price that we've awarded the Olympus VG-170 such a high mark. WSure, it has its faults in the build quality but that's to be expected at this budget price point. If you fit into the category we described above, you need to take a serious look at the new Olympus VG-170.
Ratings (out of 5)
Design
4
Features
4.5
Ease-of-use
4
Image quality
4.5
Value for money
5