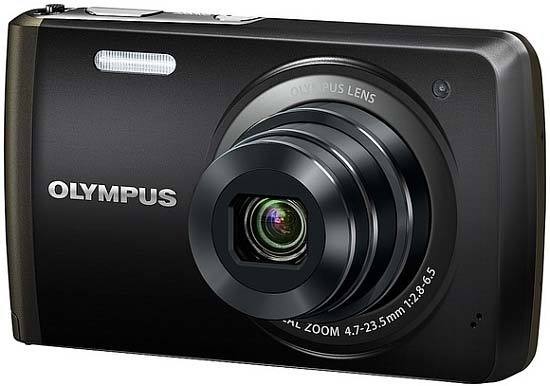 Conclusion
The Olympus VH-410 is a nifty little camera to use. We had fun playing with all the different filters and seeing how they reacted to various situations. That's what it's all about with a camera such as this. It has lots to do to keep you entertained and thinking about how you can make the picture better. It's a nice camera to look at and we like the glossy back even if it does get smothered in fingerprints. However, throughout the test, we found that the paint scratched off the ring on the back.

The VH-410 is built to a standard that you'd expect from a camera in this classification. The smooth back adds to the feel of being more expensive than it should, but we think that's brought crashing down to Earth with the inclusion of some rough plastic on the top where the buttons are. It's a shame the ring on the back isn't also a wheel, that would be great. However, the buttons are responsive and fast enough. The touch AF is maybe a little bit too fast. We never thought we'd think this but it's true. We touched the screen and before we'd taken our hand away to recheck composition, the picture was taken. The screen is definitely responsive enough though.

If you're the type of person that simply picks up a camera, takes a picture and looks at the pictures on the computer monitor or – at a push – as a small print, the image quality of the VH-410 will astound you. Images are actually very nicely processed by the camera with good noise control (albeit erratically), nice colour rendition and excellent edge definition.

For £120, the Olympus VH-410 is a great camera for the style conscious fashionista that wants a good looking unit to take decent pictures on days out, at after-parties and when on holidays. It's packed with features and filters to keep you busy, trying to work out which will look best for that particular scene. If this is you, then take a look at this camera.
Ratings (out of 5)
Design
4.5
Features
4
Ease-of-use
4
Image quality
4
Value for money
4