Panasonic Lumix DMC-3D1 Review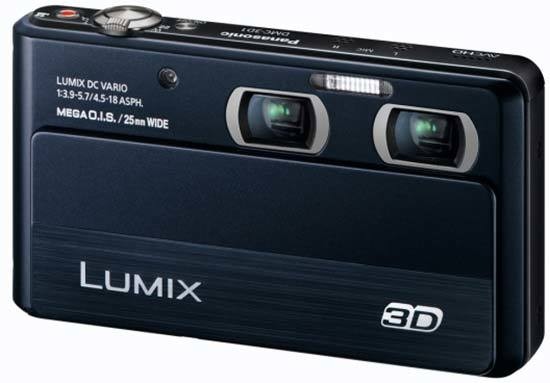 Conclusion
A point and shoot compact priced the same as an entry level DSLR, and which doesn't bear the famous red Leica dot? Who'd have thought it of Panasonic?

Yes, there are not actually that many alternatives for those looking to shoot with a set up that presents twin lenses and twin sensors, pioneering technology never came cheap, and it's always the early adopters who pay through the nose. That seems to be very much the case here.

Yet on the plus side, the 3D1 joins a very small band of digital stills cameras generating stereoscopic images the traditional way, by which we mean utilising two lenses at slightly differing angles and here coupling them with twin sensors, and it's a more portable and stylish solution for those wanting 3D without the fuss than Fuji's previous interesting attempt in W3 (now available online for under £200, bargain hunters).

If you're considering the Panasonic 3D1 in all seriousness we'd also recommend hunting around for a deal that shaves a substantial amount off the dear manufacturer's e-shop price. The UK's biggest e-tailer was listing the 3D1 at under £400 at the time of writing, so that's £50 saved for starters.

This is a camera then that delivers the wow of 3D, but when used as a conventional 2D snapshot, unsurprisingly delivers images that are no better than a Panasonic Lumix costing £200. Panasonic has to be congratulated nevertheless for delivering a camera with all this technology crammed in that is not actually not any heavier or bulkier than a standard single lens compact.
Ratings (out of 5)
Design
4.5
Features
3.5
Ease-of-use
4
Image quality
3.5
Value for money
2.5