Panasonic Lumix DMC-FS45 Review
January 4, 2013
|
Matt Grayson
|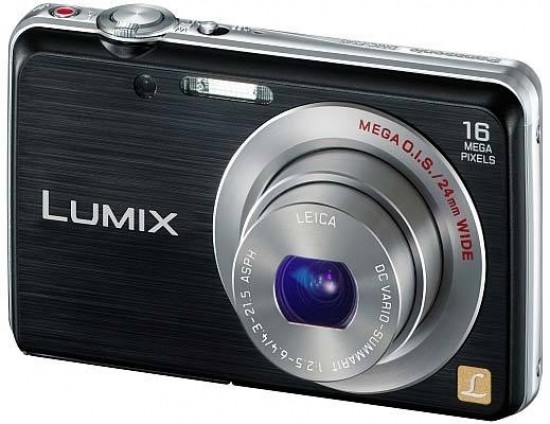 Conclusion
Years ago, when Panasonic stepped into the digital camera market, their cameras were cutting edge and the retro design was unbelievably sexy. Since then they've lost the retro feel and gone for something more up to date. Not a big deal as the camera still looks good. As the range has expanded, there are a number that seem to only have existing features on. The Lumix DMC-FS45 falls into that category. Sure, it's a camera that isn't very expensive and won't have the top end features on it, but it could at least have some digital filters that have been around for a number of years now.

That being said, the Panasonic Lumix DMC-FS45 is a good little camera. It's slim, versatile, fast at focusing and meters well. It was easy enough to use straight out of the box and it has a couple of useful features such as the switches instead of buttons.

We're impressed with the use of a Leica lens and in theory this should ensure crisp, colourful shots. In reality, we did get the sharpness where noise allowed and the pictures are colourful; although we had to boost them from time to time by switching the colour mode to Vivid. The rest of the Panasonic Lumix DMC-FS45 is built to a high standard so you won't have any worries on that part. We would have liked to see a metal tripod screw thread but you can't have it all. On the plus side, the lock on the battery door is good although there is a degree of flexibility in the door that we're not keen on.

Everyday shots we took we - naturally - great. Colours are realistic with just the right amount of saturation. The noise issue is disappointing and also a mystery. We're having trouble getting our heads round the noise performance being somewhat off-kilter at the beginning but reprising itself towards the higher settings. There's still a large amount of noise at the top end of the scale, but we'd expect to see more of it based on the results from the lower stages.

Looking at the bigger picture, the Panasonic Lumix DMC-FS45 is a nice little camera. It has its downsides, but then they all do. We would prefer to see downsides in other areas than the image quality though. We'd forgive a camera its build quality if it took great pictures. If you have no intention of looking at pictures in fine detail then the Panasonic Lumix DMC-FS45 should provide results you'll be happy with.
Ratings (out of 5)
Design
4
Features
3.5
Ease-of-use
4
Image quality
3.5
Value for money
3.5