Panasonic Lumix DMC-FT20 Review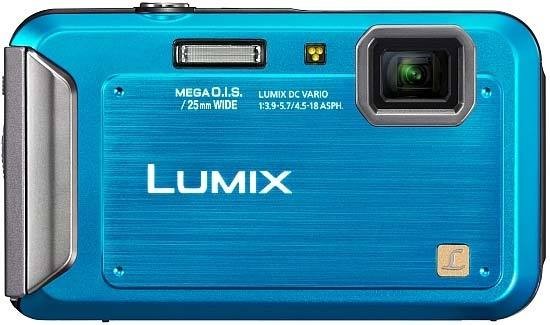 Conclusion
The Panasonic Lumix DMC-FT20 is an affordable rugged compact camera that would be a perfect fit for the rough and tumble of family life, if it wasn't for its disappointingly poor image quality.

It may not offer all the bells and whistles of its substantially more expensive FT4 / TS4 sibling, but the new FT20 still has enough features, build quality and performance to suit life as a take anywhere, use (almost) anywhere pocket camera. Smaller and lighter than most other all-action cameras, the FT20 inherits most of the core features of the previous FT3 model at a much more attractive price-point - indeed, it's one of the cheapest rugged compacts currently on the market.

Unfortunately, although we live with the slightly reduced water- and shock-proof ratings and the more spartan feature-set, the FT20's image quality, or rather lack of it, can't be overlooked. Action camera's by their very nature never seem to produce the best photos, but the FT20 suffers more than most, with unwanted noise and softening of detail apparent even at the base ISO 100 setting. With only a "usable" fastest ISO speed of 400, this severely limits what you can actually capture with the FT20, largely ruling out good shots in more extreme conditions.

Which is a shame, as otherwise the Panasonic Lumix DMC-FT20 largely hits the mark as a capable and affordable rugged camera for the masses. If the photos on our Sample Images page impress you, then the FT20 is a worthy buy - otherwise we'd advise spending more (quite a lot more) to get an action camera that delivers on image quality and specification.
Ratings (out of 5)
Design
3.5
Features
3
Ease-of-use
4
Image quality
2.5
Value for money
4