Panasonic Lumix DMC-FT4 Review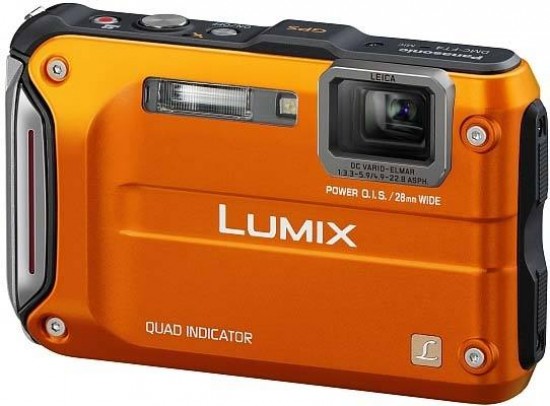 Conclusion
Though there is quite a lot going on here for your average snapshot camera - including GPS, Full HD video, HDMI output and 3D snapping - there is much that is familiar from the largely identical FT3. And while that doesn't make the Panasonic Lumix DMC-FT4 a bad camera by any means, the worst we can say is that it's not an especially exciting one. Still, the FT4 remains ahead of most of its pack of rivals for overall specification, even if its price is rather steep for what is underneath it all your average Lumix snapshot camera in terms of image quality and performance. Again, as with the FT4's forebears, having a now almost ubiquitous dedicated button for recording video is very useful, as is being able to access the full extent of the optical zoom when recording 'movies', which isn't always the case.

As with the competing Olympus Tough range with which it shares certain boxy characteristics, the Panasonic Lumix DMC-FT4 sells itself as a photographic device that will happily bounce around with the rest of your holiday luggage and still be fit for purpose when you arrive at your destination. With GPS still on board too, there's also the added draw of (potentially) never getting lost en route. However, like any of these compact pocket models the FT4 is not a professional tool nor is it a camera that you want to set about deliberately mistreating. Indeed Panasonic warns that should you actually drop the camera, this can impede its waterproof abilities, so you should have it checked out professionally first – which slightly defeats its purpose. Treat it instead as a bit of fun, if you can afford to spend £350 on pure enjoyment.

In summary, you only really want to be considering the Panasonic Lumix DMC-FT4 if you do actually need the extra on-board protection and so peace of mind it offers with any regularity, as you are paying something of a premium. Like the FT4 itself, there's little new in that.
Ratings (out of 5)
Design
3
Features
4
Ease-of-use
4
Image quality
3
Value for money
3