Panasonic Lumix DMC-FX70 Review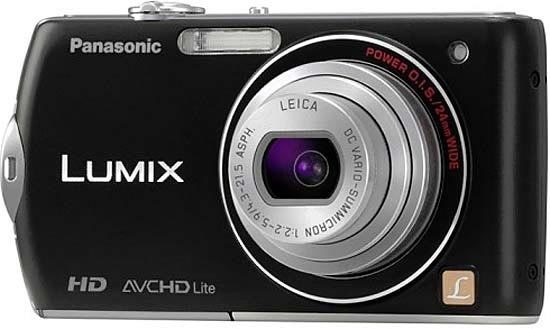 Conclusion
The Panasonic Lumix DMC-FX70 marries an effective touchscreen interface with a fast, wide-angle 5x zoom lens and the tried and tested FX series styling, resulting in a classy point-and-shoot that delivers satisfying picture quality. Having to operate almost everything by interacting with the LCD does inevitably slow things down though, so it's best to try before you buy if possible.

The fast F/2.2 lens is a cut above the rest of FX70's competitors, allowing the camera to collect more light and effectively allowing you to use a slower ISO speed to achieve a similar shutter speed. Having such a wide-angle setting of 24mm is also a real attraction of this model, with the telephoto reach of 120mm enough for candid head and shoulder shots. The move up to a 14.1 megapixel sensor doesn't really improve the image quality compared to the previous FX60 model, other than slightly increasing the amount of resolution, with noise readily apparent at ISO 400 and much more obvious at ISO 800 along with smearing of fine details, with the fastest speed of ISO 1600 being something of a last resort.

The touchscreen interface is well-thought out, extending the FX550's hybrid approach so that most options are set directly via the LCD. If you've used any kind of recent Apple product or Smart Phone, you'll be right at home, and the system isn't overly complex for new users to literally get to grips with. The jury's still out for us on whether a touchscreen interface makes absolute sense for a digital camera, but the ability to focus on and even capture your subject with the touch of a finger is undeniably appealing and genuinely useful.

An official asking price of £269 / $299 doesn't feel like too much for such a cutting-edge yet still very accomplished camera. If you're in the market for a compact point-and-shoot with a difference, then the Panasonic Lumix DMC-FX70 certainly fits the bill.
Ratings (out of 5)
Design
4
Features
4.5
Ease-of-use
4
Image quality
4
Value for money
4