Panasonic Lumix DMC-FZ150 Review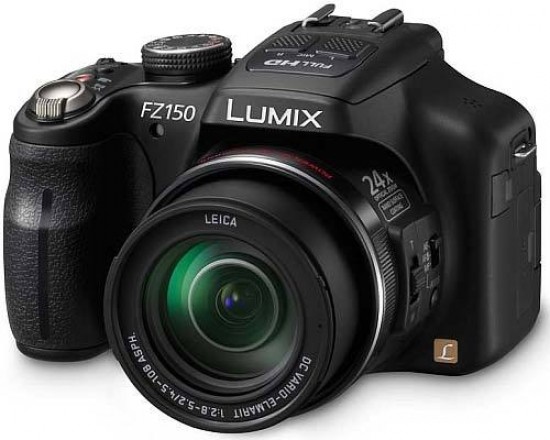 Conclusion
For their 2011 super-zoom flagship model, Panasonic have mainly concentrated on perfecting the FZ150's image and video quality. They've directly addressed one of our main criticisms of its predecessor, noisy images at high ISO speeds, by sensibly dropping the megapixel count to 12 from 14, and they've also significantly improved the video quality to a class-leading full 1080p. Other significant improvements include the even faster auto-focus system, speedier burst mode and extended ISO range. The FZ150 may not have the most megapixels or the longest lens amongst its peers, but it's still one of our favourite super-zoom cameras. The eye-watering price tag remains for this year though.

There is one key area where the Panasonic DMC-FZ150 improves on its predecessor, and that's image quality at higher ISO speeds. Where you were effectively limited to an ISO range of 100-400 on the FZ100 thanks to the intrusive levels of noise, the FZ150 doesn't suffer for that problem until ISO 800, with even ISO 1600 proving useful, and only the fastest speed of 3200 worth avoiding altogether. Together with the upgraded video mode, this makes the FZ150 much more competitive with its principal rival and our favourite super-zoom, the Sony Cyber-shot DSC-H100v, although that camera does still have a longer 30x lens, built-in GPS, and a higher-resolution LCD screen (albeit one that doesn't tilt, and there's no RAW mode either).

The Panasonic FZ150 is undoubtedly expensive for what is essentially a seriously beefed-up compact camera, but with its stand-out new sensor it could well be the only still and video camera that most people actually require. Having the ability to shoot everything from wide-angle landscapes to close-up action shots and capture some of the best quality video on the market, all from one light and relatively compact device, is a real attraction of this camera, coupled with the FZ series' proven handling and ease-of-use. Watch out Sony, Panasonic have seriously upped their game with the new Lumix DMC-FZ150...
Ratings (out of 5)
Design
5
Features
5
Ease-of-use
4.5
Image quality
4.5
Value for money
4