Panasonic Lumix DMC-FZ38 Review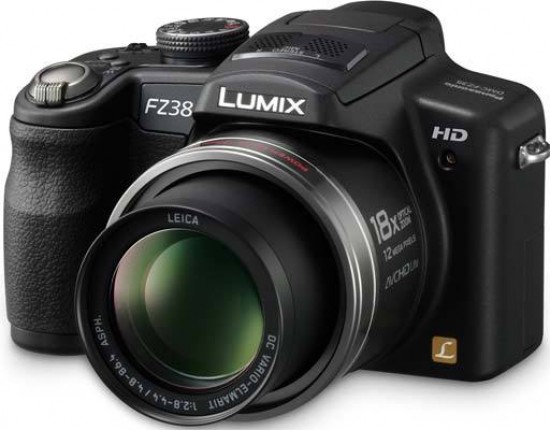 Conclusion
The Panasonic Lumix DMC-FZ38 builds on the proven design of its predecessor, the FZ28, making few handling changes but adding a number of significant new features that comprise a better overall package. We're a little disappointed that Panasonic haven't extended the reach of the 18x zoom lens to match its main rivals, but the 27-486mm focal length is still a very versatile one, especially given the addition of the slightly more effective Power OIS anti-shake system that reduces the overall number of blurry shots.

The 2.7 inch monitor is also looking a little small and low-resolution these days, but the much-improved video mode complete with AVCHD format support, stereo sound, and one-touch recording more than makes up for it. Being able to use that huge zoom and both the Intelligent Auto options and new Creative Movie shooting mode makes for a very effective movie mode for both beginners and more experienced photographers alike, although the slow speed of the zooming mechanism does detract a little from the overall experience.

Other key improvements worthy of mention include the noticeably faster start-up and focus times thanks to the new Venus Engine HD5 processing engine, longer battery life, addition of Face Recognition to the Intelligent Auto shooting mode, and the new High Dynamic Range mode which is surprisingly effective. The move from a 10 to 12 megapixel sensor thankfully hasn't come at the expense of image quality, with ISO 800 on the DMC-FZ38 comparable to ISO 800 on the older FZ28, despite the increase in megapixels. I'd be happy to use ISO 100-800 for most photos, with ISO 1600 reserved for low-light situations. Having said that, image quality still isn't in the same league as even the cheapest DSLR, especially at the higher ISO settings, so if that's your main priority, you'd be better off compromising on the zoom range and looking elsewhere.

Panasonic have widely resisted the temptation to change the FZ-series template too much, whilst adding enough new features to justify upgrading from earlier models. It may not offer the most megapixels, widest or longest zoom, or the biggest screen, but it does still offer a well-balanced and full-featured overall package that's still our pick of the super-zoom crowd.
Ratings (out of 5)
Design
4.5
Features
4.5
Ease-of-use
4.5
Image quality
4.5
Value for money
4