Panasonic Lumix DMC-FZ48 Review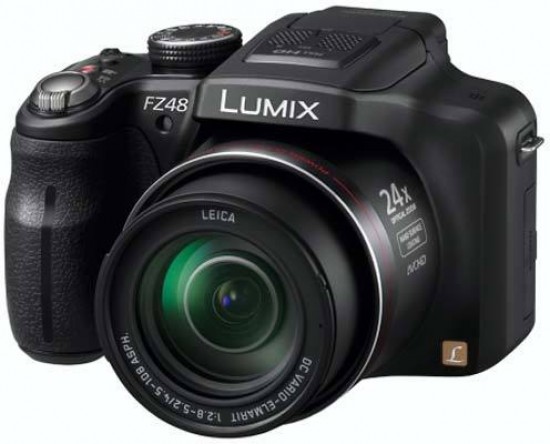 Conclusion
At first glance the Panasonic Lumix DMC-FZ48 looks like a carbon copy of last year's FZ45 model, but underneath the hood there are some significant changes, most notably full 1080p movies, much faster burst shooting, higher-resolution screen and even snappier auto-focusing. The even more expensive FZ100 model still looks the better option, with its 11fps burst mode and free-angle screen, but the FZ48 has certainly narrowed the gap.

The capable FZ45 camera is a hard act to follow, but the FZ48 raises the bar principally by de-creasing the megapixel count in the interests of speeding up the operation, incorporating full HD movies, and thankfully increasing the resolution of the 3 inch LCD screen. Despite the more sensible megapixel count, though, the FZ48 still suffers from poor image quality at higher ISO speeds. Noise is apparent at ISO 400 but becomes much more obvious at ISO 800 along with smearing of fine details, with the fastest speed of ISO 1600 being something of a last resort.

This new model offers faster continuous shooting, with a respectable rate of 3.7fps, but the FZ100 does offer a blazingly fast rate of 11fps. We also still miss the FZ100's free-angle LCD screen, which allows for more creative composition, the external mic socket, and the flash hotshoe. Panasonic have also seen fit to quietly drop RAW format support from the FZ48, again something that will drive buyers either to the more expensive FZ100 or dare we say it a rival model.

Talking of money, the £329.99 / $399.95 launch price of the FZ48 / FZ47 is quite a lot to ask for what is essentially a fixed lens camera with a comparatively tiny image sensor, especially when more full-featured cameras like the FZ100 and Fujifilm Finepix HS20 are available for a little more outlay. Despite its few feature omissions and high price, the Panasonic Lumix DMC-FZ48 remains an appealing super-zoom that has the speed, ease-of-use and image quality to more than satisfy anyone looking for an all-in-one, do-it-all camera.
Ratings (out of 5)
Design
4.5
Features
4.5
Ease-of-use
4.5
Image quality
4
Value for money
3.5