Panasonic Lumix DMC-G10 Review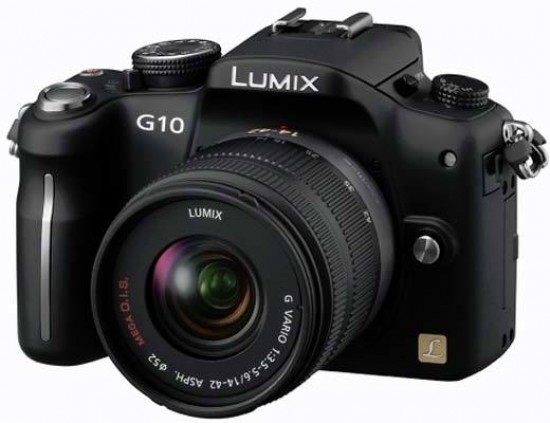 Conclusion
Panasonic have taken an already proven design in the G1, added the must-have feature of 2010, high-definition movies, and removed a few less noticeable features to help bring the price down. The result is the new G10, a light and capable system camera for the mass-market.

As with its predecessor, there's really very little to complain about in terms of the G10's design, image quality and ease-of-use, delivering all the convenience of a compact camera shooting experience in a DSLR-like package that is smaller and more portable than most DSLRs. The near-seamless Live View experience doesn't feel as though it has been literally forced into the overall design, as with the Live View function on the majority of DSLRs, so users looking to move-up from a point-and-shoot compact should definitely consider the G10, which happens to be just the target audience that Panasonic are aiming for. Especially as those users may not notice some of the key corners that have been cut in order to meet the aggressive price point, most tellingly the lack of a free-angle, rotating LCD and a high-resolution electronic view-finder, both of which the 18-month old G1 model offers.

On the other hand, the G1 doesn't have any video capability at all, whereas the new G10 can record 720p HD movies, so it could be worth sacrificing the better LCD and EVF if you want to shoot stills and moving images from one cameras. Also announced at the same time as the G10, however, is the better-specced G2, which offers the same LCD and EVF as the G1, plus the ability to record movies in AVCHD Lite format which radically reduces the overall file sizes (not to mention the innovative touch-screen interface), but obviously comes with a higher price. As Micro Four Thirds evolves, so the manufacturers seek to differentiate their products both from the competition and their own older models, resulting in more choice but also more confusion.

What isn't in doubt is that the DMC-G10 is the cheapest Micro Four Thirds model on launch - £499 / $599 with the new 14-42mm kit lens is pretty aggressive, although there are several entry-level DSLRs that are cheaper, and the rival Samsung NX10 system is definitely also in the same ball-park. Panasonic are hoping to build on the positive vibes that Micro Four Thirds has generated since its launch and tempt more compact users to make the step-up not to a DSLR, but to a physically smaller and more portable system that offers similar image quality and features. While the DMC-G10 isn't the most exciting addition from a technical point of view, it may well turn out to be one of the most important models in Micro Four Thirds' short history.
Ratings (out of 5)
Design
4
Features
4
Ease-of-use
4.5
Image quality
4.5
Value for money
4