Panasonic Lumix DMC-GF5 Review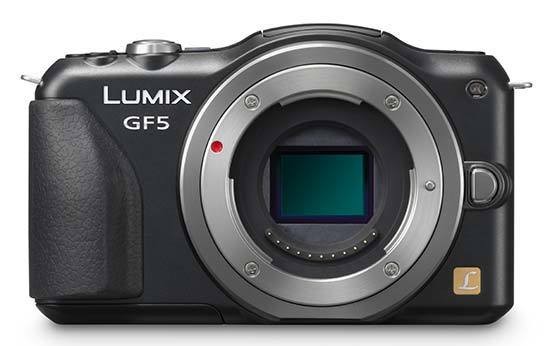 Conclusion
With Panasonic recently launching the photographer-focused GX-1 for fans of the original GF1, the GF-series is now even more firmly aimed at compact owners looking to upgrade to a more capable camera. The diminutive DMC-GF5 certainly fits that bill thanks to its exceedingly quick and reliable auto-focus system, expanded range of in-camera creative effects, hand-holding scene modes, great image quality and improved low-light performance.

The GF5 offers the same tiny body design, cutting-edge touchscreen and pared-down user interface as its predecessor, with the principal added benefits of a larger ISO range, higher resolution LCD screen, wider range of filters, reintroduced stereo sound and even faster auto-focusing than the already snappy GF3. It may still lack a flash hot shoe, accessory port, viewfinder and dedicated ISO button, but we'd bet that most prospective GF5 owners won't miss those features, especially if they stick to the kit lenses and don't venture into longer focal length territory.

This latest generation of Lumix G takes things a stage further than its predecessor in terms of still image quality, with a usable ISO range of 160-1600 and good results even at 3200. The GF5 still can't quite rival a decent DSLR or CSC camera with an APS-C sized sensor in low-light, but the gap has definitely narrowed, so much so that unless you routinely shoot in more testing conditions you'll hardly notice the difference.

The Panasonic Lumix DMC-GF5 represents a positive step forward for the now consumer-focused GF-series. With the GX-1 satisfying the needs of prosumers, the GF5 is free to concentrate on wooing compact step-up users, and it does a great job of persuading them to invest in what is undoubtedly a faster, fuller-featured system that ultimately delivers better image quality, in a form factor that won't intimidate or confuse. The new Panasonic Lumix DMC-GF5 is therefore highly recommended for your first venture into the world of interchangeable lens cameras.
Ratings (out of 5)
Design
4
Features
4.5
Ease-of-use
4.5
Image quality
4.5
Value for money
4