Panasonic Lumix DMC-SZ5 Review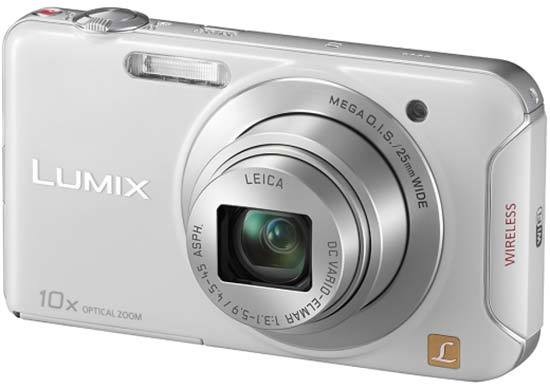 Conclusion
The Panasonic Lumix DMC-SZ5 is one of those digital cameras that delivers exactly what you'd expect it to. We expected a camera that was easy to use and the menu has been arranged to make it that way - more so than other cameras at this price point. Because it's Panasonic, we expected a certain level of image quality and we got it. But does that make the Lumix DMC-SZ5 boring?

If it were just for those points alone then we'd say yes. However, the Lumix DMC-SZ5 has wifi connectivity. Although that's not exactly new these days, what Panasonic have done is broadened the horizon of what is available to you through the wireless options. The app for remote shooting (along with the Samsung version for their cameras) is a great idea and perfect for budding macro enthusiasts. It's also useful for self portraits - by setting the self timer. Wildlife shots will also be easier to do because you can back off from the camera.

As with the features, the build quality is good enough for the price point that the Panasonic Lumix DMC-SZ5's set at. Three things we do like are the Leica branded lens, lockable battery cover and snap shut USB port cover. It's little things like that which could in fact be a deal breaker now that resolution has lost it's edge.

We liked the pictures that we got from the Panasonic Lumix DMC-SZ5. They're sharp, colourful and well exposed. Obviously, we have a natural talent for photography but the camera helped a lot as well. We did notice a limitation on the dynamic range but you can't have everything. In these circumstances, the camera rightly prioritises the highlights.

If it wasn't for the wifi system, the price of the Panasonic Lumix DMC-SZ5 would be too high at £180. We think nearer £150 is right for a camera without it. It's worth paying out the extra money though, if you're going to use the features. The menus have been simplified so that literally anyone can use it.

The slim design and large zoom are perfect features for going on holiday and in that scenario, the wifi would be useful for uploading pictures to a photo storage account, such as Flickr, to ensure their safety. If you're the sort of person that does that then you should definitely take a look at the new Panasonic Lumix DMC-SZ5.
Ratings (out of 5)
Design
3.5
Features
4
Ease-of-use
4.5
Image quality
4
Value for money
3.5