Panasonic Lumix DMC-SZ7 Review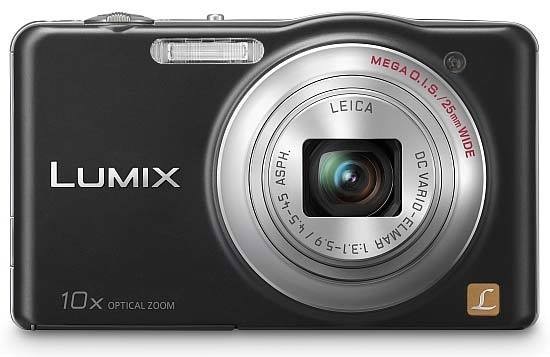 Conclusion
Panasonic have a bit of a problem here. There's no denying that the Lumix DMC-SZ7 is a very pretty camera. It has a decent build quality but could probably come down to £200 for what it offers in features. Yes, it has 3D, yes it has diorama and yes it has FullHD video but it's all been done before. We expected to see digital effects and filters in a menu system but they're not there.

It means that customers may not find the camera as fun as others. Or they could see it as a refreshing change that they don't always have to make a new picture look like it's 60 years old.

If it's the latter then great, but all we can see is a camera that is lacking in features against similarly priced models. It does have a Leica lens and that can count for a lot but will consumers at this price point know the importance of that? Or even care? We like to think they will but realistically, we're unsure.

Image quality is great on the Panasonic Lumix DMC-SZ7 as long as you keep the ISO down to the lowest two settings. Any higher and you'll start to see noise poking through. Primary colours are punchy and real colours such as skin and earthy tones are sympathetically reproduced.

The high speed 10fps claim is accurate but at the same time – because the camera doesn't actually record 10 pictures – you can't help but feel let down. It would've been nice to have the buffer expanded to cope with 10 shots at least. The main reason being that if we were to use the 10fps it would be to capture a fast moving subject and hope that one of the pictures is accurate. With the stream of photos over in 0.33 sec, it's a lot more difficult to get the shot because of the small window of success.

Panasonic are a very successful company in the digital compact market and if you were to buy this camera, you wouldn't be displeased. We just think it could be better. The lens suffers from chroma, noise comes in too early and the high speed fps is over too quick to do anything worthwhile with. Other than that the pictures look nice. But if you're looking for a snazzy little number with a decent zoom, notable third party lens make, FullHD with stereo sound and 3D capability then take a look at the Panasonic Lumix DMC-SZ7.
Ratings (out of 5)
Design
4
Features
3.5
Ease-of-use
4.5
Image quality
4
Value for money
3.5