Panasonic Lumix DMC-SZ9 Review
February 26, 2013
|
Matt Grayson
|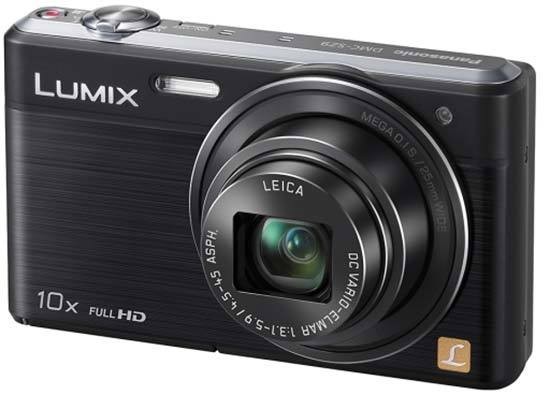 Conclusion
This is the first camera we've noticed the DLNA (Digital Living Network Alliance) certificate listed for. This is a universal system which was introduced when the main players (Panasonic, Sony, Samsung and a number of non-photographic companies) realised that consumers don't only use their products. DLNA allows integration with other company's products so the Panasonic will be able to plug into a DLNA Sony television, for example.

The Panasonic Lumix DMC-SZ9 is a nice enough camera to use, the buttons are laid out intuitively although the video button needs a firm press and being on top of the camera, typically it causes a slight dip when ending video. What we did notice is that the focusing is very fast. Couple that with a good lens that obviates chromatic aberration very well for a lens on a digital compact and you have some good quality images coming through. The main downfall of the camera is the quality of the sensor. We found noise at ISO 100 that was normally found at ISO 400 on lesser cameras. That's not good in this day and age. It's entirely possible they don't want noise reduction to interfere too much with the image but then they could always drop the resolution to help towards that problem.

The SZ9 has a pretty good build to it. We couldn't fault it with any elements of that area. The flash leaves a lot to be desired for, but more than likely if you're looking at this camera, you won't be too bothered about that. After all, the flash will be used in dark places and the vignetting will blend in.

At around £200, the Panasonic Lumix DMC-SZ9 isn't a bad little compact. For the price, you're getting a high resolution, large zoom, sexy compact with fast focusing and multiple picture sharing options. Whether you want to share via wifi, DLNA or plug straight into a PC, the SZ9 will be ok with all three. That's pretty cool and good to know for anyone thinking of buying a little compact to go out travelling with. The only part of the Panasonic Lumix DMC-SZ9 that lets it down is the noise poking through at the first ISO step. Getting green blobs at ISO 100 is rubbish to say the least. The most unfortunate part of that is that as a camera, that's its primary function.
Ratings (out of 5)
Design
4
Features
4
Ease-of-use
4
Image quality
3
Value for money
3.5