Panasonic Lumix DMC-TZ10 Review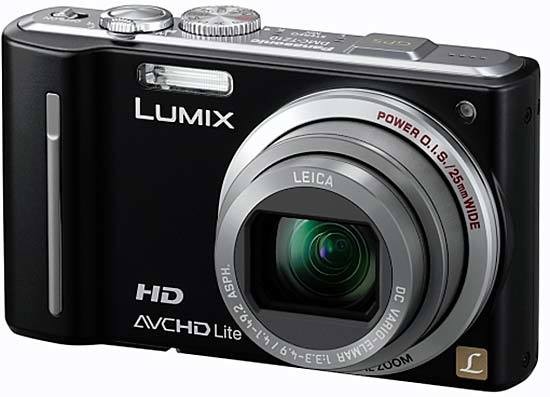 Conclusion
The Panasonic Lumix DMC-TZ10 is an excellent travel-zoom camera, with the notable additions of manual shooting modes and GPS tracking sure to continue the TZ success story, albeit at the real expense of a higher price-tag than the previous TZ7 model.

The welcome addition of A, S and M shooting modes is by far the biggest reason to upgrade to this new model, bringing the TZ10 up to speed with several key rivals. Creative photographers will love the extra flexibility, although sadly there's no RAW mode to really sweeten the deal. Beginners shouldn't be scared off the TZ10, as Panasonic's excellent hand-holding Intelligent Auto mode is present and correct. In comparison with its substantially cheaper sibling, the DMC-TZ8, this camera additionally offers GPS tracking, a better LCD screen and AVCHD movies with stereo sound and a HDMI port, all of which are worth paying the extra for.

Thankfully the GPS feature, which has been a little hit-and-miss on previous cameras that we've reviewed, works largely as advertised on the TZ10. It's quick to start-up, stays turned-on even when the camera is turned-off, and even works reliably in built-up areas. The main issues are the need to sometimes manually update the satellite lock and quite a big drain on the battery life, unsurprising given that the GPS is always on by default.

The inevitable marketing-led increase from 10 to 12 megapixels doesn't make too much real-world difference and thankfully hasn't come at the expense of image quality, with the TZ10 maintaining similar noise performance as the TZ7 at comparable ISO speeds. I'd be happy to use ISO 100-400 for most photos, with ISO 800 reserved for low-light situations, on a par with most of its main competitors in this category. As with all the recent TZ-series cameras, the 12x zoom lens in particular is a real attraction, providing both an ultra-wide 25mm angle of view and a 300mm telephoto setting that really will cover virtually every photographic situation that you'll encounter.

The Panasonic Lumix DMC-TZ10 is one of the newest and one of the best travel-zoom cameras available, although it is slightly more expensive on launch and slightly more complicated to use than its popular predecessor. There aren't too many compact cameras that offer such a compelling combination of size, features, image quality and handling, easily making the TZ10 deserving of our Highly Recommended award.
Ratings (out of 5)
Design
4.5
Features
5
Ease-of-use
4.5
Image quality
4
Value for money
4