Panasonic Lumix DMC-TZ18 Review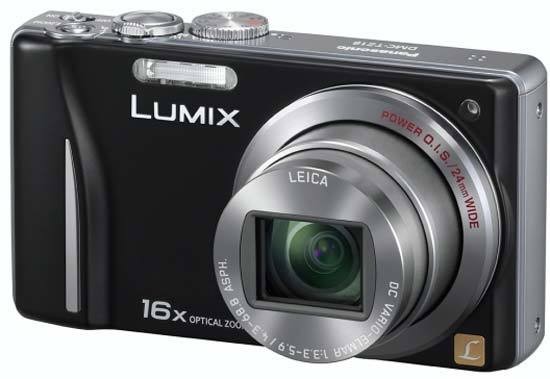 Conclusion
The Lumix DMC-TZ18 is a solid enough addition to Panasonic's travel-zoom camera lineup, improving on last year's TZ8 model, but we'd rather save up for its more accomplished bigger brother, the TZ20, which additionally offers GPS tracking, a touch-screen LCD, faster burst mode at 14 megapixel image resolution, and full 1080i AVCHD movies with stereo sound.

The TZ18 offers the same creative A, S and M shooting modes, hand-holding Intelligent Auto mode, effective anti-shake system and proven handling of its more expensive sibling. For the resonable outlay this is a full-featured camera that's also importantly intuitive to use for both beginners and more experienced photographers alike, a particularly difficult trick to pull off.

There is one key area where the Panasonic DMC-TZ18 sadly doesn't improve on its rivals or its predecessor, namely the poorer image quality once you venture above ISO 400. Noise is apparent at ISO 400 but becomes much more obvious at ISO 800 along with excessive smearing of finer details, with the fastest speed of ISO 1600 being something of a last resort, results that are on a par with the TZ20.

The most obvious signs of cost-cutting on the TZ18 are the LCD screen, with a good 3 inch size but a below-par 230k resolution, and most notably the HD video mode. Whilst the TZ18 does offer a 720p, 1280x720 pixel video mode, it doesn't compare well to the TZ20's full 1080i HD mode. The Motion JPEG files become very large very quickly, there's no dedicated Movie button or stereo sound, and the zoom action is slower than for still images.

This all leaves the TZ18 caught a little stranded between the older TZ10, which additionally offers GPS and a better screen, and the more expensive but much better-specced TZ20. Panasonic have commendably dropped the price of the TZ18, which at £80 / $100 less than the TZ20 is something of a bargain, but we'd still opt for the discounted TZ10 or save up for the TZ20.
Ratings (out of 5)
Design
4
Features
4
Ease-of-use
4.5
Image quality
4
Value for money
4