Panasonic Lumix DMC-TZ20 Review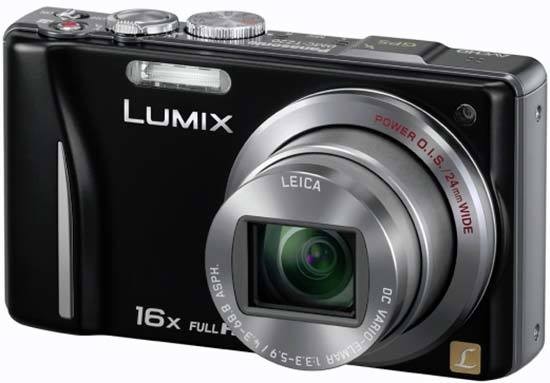 Conclusion
In the face of some tough competition, Panasonic have introduced a number of key features to their flagship travel-zoom camera to try and keep it ahead of the pack. The TZ20 notably offers a bigger 16x zoom, faster continuous shooting, full 1080i HD movies, a touchscreen LCD, 3D Photo Mode and faster auto-focus system, all at the same launch price as last year's TZ10 model. Only that rather high price tag and the good rather than excellent image quality prevent us from recommending the TZ20 even more highly.

In addition the TZ20 retains the creative A, S and M shooting modes, improved hand-holding Intelligent Auto mode, GPS tracking, effective anti-shake system, high-resolution screen and proven handling of its predecessor. All of this together with the new headline features adds up to a very full-featured camera that's also importantly intuitive to use for both beginners and more experienced photographers alike, a particularly difficult trick to pull off.

There is one key area where the Panasonic DMC-TZ20 sadly doesn't improve on its rivals or its predecessor, namely the poorer image quality once you venture above ISO 400. Noise is apparent at ISO 400 but becomes much more obvious at ISO 800 along with excessive smearing of finer details, with the fastest speed of ISO 1600 being something of a last resort. Although this is a similar performance to the year-old TZ10, we'd hoped for some improvements in this area.

Despite this and the £349 / £399 price, the DMC-TZ20 offers an even more compelling combination of size, features, image quality and handling than the TZ10. The ability to shoot good quality still images at up to 10fps and full HD video with the use of an ultra-wide and long telephoto zoom lens, all from a camera that you can easily fit in a pocket, goes a long way to justifying its cost. For a lot of people, the new Panasonic Lumix DMC-TZ20 could be the only camera that you ever need.
Ratings (out of 5)
Design
4.5
Features
5
Ease-of-use
5
Image quality
4
Value for money
4