Panasonic Lumix DMC-TZ40 Review
March 26, 2013
|
Mark Goldstein
|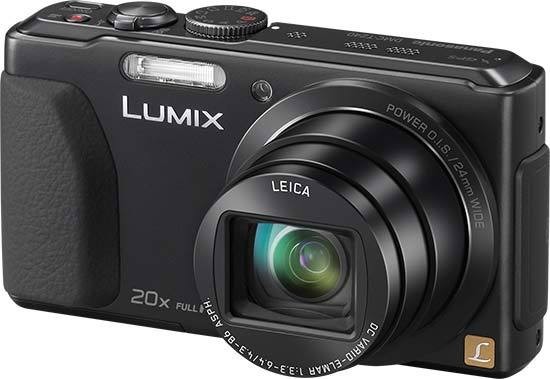 Conclusion
While last years' Lumix DMC-TZ30 / ZS25 model was more of a modest upgrade rather than a radical departure from what had gone before, 2013's DMC-TZ40 / ZS30 feels like a much more significant step forward for Panasonic's wildly popular travel-zoom range. The TZ40 is veritably stuffed to the gills with cutting-edge features, while the combination of a 20x zoom, effective stabilisation system and good image quality is hard to resist. The only really significant black mark against the new TZ40 is the continuing lack of a dedicated RAW mode for those wanting to take more control over their post-processing.

Despite the almost inevitable annual increase in the megapixel count from 14 to 18, the Panasonic DMC-TZ40 still offer a usable ISO range from 100 to 800. Noise doesn't rear its ugly head until ISO 800, becoming more obvious at ISO 1600 along with excessive smearing of finer details, with the fastest speeds of ISO 3200 and 6400 being something of a last resort. Videographers will also be pleased with the new 60/50p and High Speed modes, now complete with stereo sound.

Add in a touchscreen interface, built-in wi-fi connectivity and GPS, a 5-axis image stabilisation system, a fast burst mode, and high-resolution screen, all in a smaller and lighter package than its predecessor, and it's easy to understand why we like the new Panasonic Lumix DMC-TZ40 even more than last year's model, and also why we recommend spending a little extra rather than opting for the cheaper TZ35. The Lumix DMC-TZ40 is Panasonic's best ever travel-zoom camera and a worthy winner of our Essential award.
Ratings (out of 5)
Design
5
Features
5
Ease-of-use
4.5
Image quality
4.5
Value for money
5