Panasonic Lumix DMC-TZ8 Review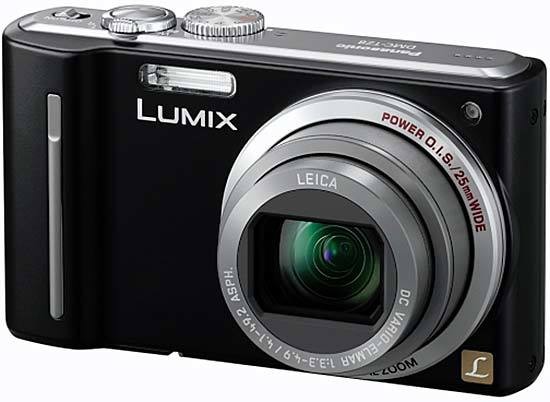 Conclusion
The Lumix DMC-TZ8 is a solid addition to Panasonic's travel-zoom camera lineup, but we'd rather save up some extra pennies for its more accomplished bigger brother, the TZ10, which additionally offers GPS tracking, a better LCD screen and AVCHD movies with stereo sound.

Every manufacturer now offers a camera that has a big zoom range but is still small enough to fit into your pocket, so Panasonic no longer has this particular market to itself. Several rivals have also recently introduced manual controls, so Panasonic have inevitably responded in kind with the very welcome addition of A, S and M shooting modes, by far the biggest reason to upgrade to this new model. Creative photographers will love the extra flexibility, although sadly there's no RAW mode to really sweeten the deal. Beginners shouldn't be scared off the TZ8, as Panasonic's excellent hand-holding Intelligent Auto mode is present and correct.

The TZ8's 12x zoom lens in particular is a real attraction, providing both an ultra-wide 25mm angle of view and a 300mm telephoto setting that really will cover virtually every photographic situation that you'll encounter. The icing on the cake is the apparent lack of distortion at ether end of the range, no mean feat for such a small folded optic. The inevitable increase from a 10 to 12 megapixel sensor doesn't make too much real-world difference and thankfully hasn't come at the expense of image quality, with the TZ8 maintaining similar noise performance as the TZ6 at comparable ISO speeds. I'd be happy to use ISO 100-400 for most photos, with ISO 800 reserved for low-light situations, on a par with most of its main competitors.

The most obvious signs of cost-cutting on the TZ8 are the LCD screen, with a rather average 2.7 inch size and 230k resolution, and most notably the HD video mode. Whilst the TZ8 does offer a 720p, 1280x720 pixel video mode, it doesn't compare well to either the TZ10 or even the older TZ7 model. The Motion JPEG files become very large very quickly, there's no dedicated Movie button, Intelligent Auto mode for movies, stereo sound or HDMI port, and the zoom is still slower than for still images. THe TZ7 has a better screen and video mode than the newer TZ8, so it's still well worth tracking down if you don't need the extra bells and whistles of the range-topping TZ10.

Which leaves the TZ8 caught a little stranded between the best models of the previous range and the new 2010 lineup, especially if you're more interested in shooting video than getting creative with the new A/S/M modes. Add in a price increase on launch from the comparable TZ6, and the Panasonic Lumix DMC-TZ8 is a likeable if not spectacular travel-zoom that's still worth a look.
Ratings (out of 5)
Design
4
Features
4
Ease-of-use
4.5
Image quality
4
Value for money
3.5