Panasonic Lumix DMC-ZX1 Review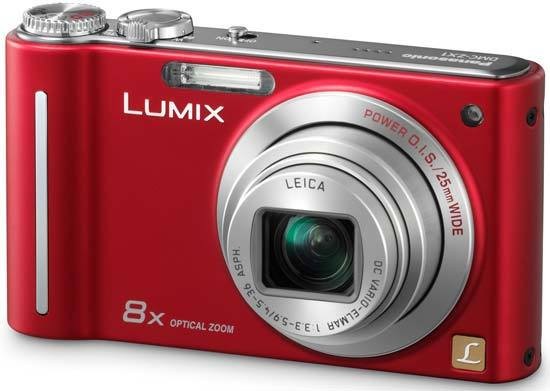 Conclusion
The Panasonic Lumix DMC-ZX1 bridges the gap between the popular FX and TZ series cameras, offering the small size of the former combined with a similar focal range to the latter. Super-quick auto-focusing and improved image stabilisation help to sweeten the deal, although the video mode and LCD screen aren't as good as the TZ7's.

We've never seen such a small camera with such a long zoom lens before. The combination of an ultra-compact, lightweight and well-made body with the 8x, 25-200mm lens is a real winner, covering most photographic situations that you'll encounter, from wide-angle land- and city- scapes to close-up candids. There is inevitably some barrel distortion evident at the 25mm setting, but it's not too noticeable and more than made up for by the sheer versatility of the ZX1. Limiting the maximum range to 8x/200mm, combined with the improved POWER O.I.S system, also means that you get less blurry shots when hand-holding the camera.

Panasonic have also made significant strides with their autofocus technology, with the ZX1 very quickly locking onto your intended subject almost regardless of the lighting conditions and zoom setting. There weren't too many occasions when the camera struggled to focus, and focus quickly too. The ZX1 felt noticeably quicker than the TZ6/7. Unfortunately there haven't been any improvements to the burst shooting speed, which at just over 2fps is starting to literally lag behind rivals like the Sony Cyber-Shot TX1 (capable of an extraordinary 10fps at full resolution).

The ZX1 delivers on the image quality side of things, with ISO 100-400 perfectly usable for most photos with ISO 800 reserved for low-light situations. It dealt extremely well with chromatic aberrations, colours were a little muted but accurate, and macro performance was good - only slightly soft images and an under-powered built-in flash detracted from the overall performance.

The HD video feature is difficult to judge, being better than lots of rivals but not as good as the more expensive TZ7, which this camera will inevitably be compared to. 720p HD video on such a compact camera is appealing, but there's no dedicated video button, stereo sound, AVCHD format, wind-cut option or HDMI port. If video is high on your list of priorities, then the TZ7 makes more sense.

Which leaves us with an otherwise excellent pocket camera that's easy to recommend if you don't need more advanced manual controls or the best possible HD video. The Panasonic Lumix DMC-ZX1's combination of size, speed and that remarkable lens is simply too compelling to ignore.
Ratings (out of 5)
Design
4.5
Features
4.5
Ease-of-use
5
Image quality
4.5
Value for money
4