Panasonic Lumix G5 Review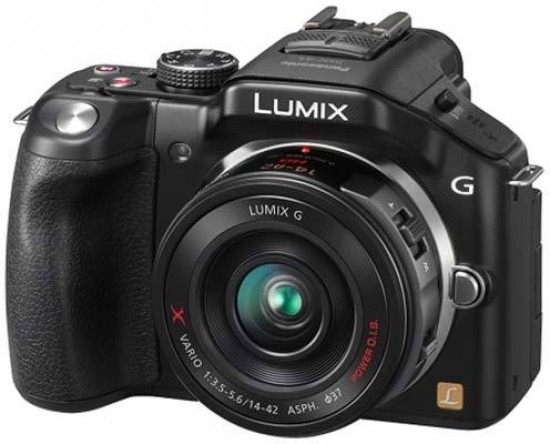 Conclusion
The Panasonic Lumix G5 is an accomplished mirrorless camera that upgrades its excellent predecessor in a number of significant ways in order to keep up with the fast-moving competition. A higher price tag means that it's not quite the bargain that the G3 was, but we can still highly recommend this realistic alternative to a bigger and bulkier DSLR.

With a bigger handgrip the G5 isn't quite as small as the G3, but we prefer the extra ease-of-use and the repositioned shutter button. It's also still remarkably comparable in size to the company's original GF1 mirrorless camera, which didn't have either a built-in viewfinder or fold-out LCD screen, a real testament to the progress that Panasonic have made with its Lumix G range. We also really like the G5's higher resolution LCD screen faster burst shooting, eye proximity sensor, level gauge, although we can take or leave the curious function lever.

Image quality is on a par with the G3, with noise not rearing its ugly head until ISO 1600. DSLR users probably won't be impressed by this feat, but in the world of Micro Four Thirds it's crucially as good as the competition. We wouldn't bother using the new headline-grabbing 12,800 speed though.

The G5's touch-sensitive screen and increased number of external controls, many customisable to suit your way of working, combine to create a hybrid interface that genuinely speeds up the camera's operation, while the free-angle, rotating LCD and high-resolution electronic view-finder are still pretty rare to find together on a compact system camera. Completing the G5's impressive bag of tricks are the super-fast auto-focusing system, 6fps burst shooting, improved 1080/50p Full HD video mode, the silent electronic shutter and a bigger range of creative filter effects.

In summary the new G5 is more of a natural evolution rather than a radical departure from the still available G3, but that's actually a compliment rather than a criticism. One of our favourite compact system cameras from 2011 may have become more expensive, but it's also more accomplished than its predecessor, making the new Panasonic Lumix G5 one of the best DSLR pretenders and one of the best mirrorless cameras on the market.
Ratings (out of 5)
Design
4.5
Features
5
Ease-of-use
4.5
Image quality
4.5
Value for money
4.5