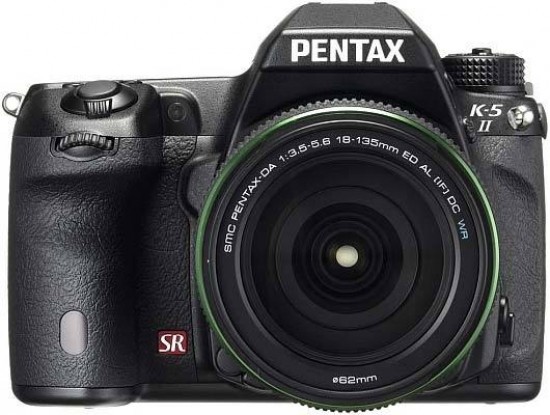 Conclusion
At first glance the Pentax K-5 II seems like a very minor upgrade of the two-year-old K-5, but the improved auto-focusing system, better LCD screen and the much lower official price make one of our favourite DSLR cameras even better.

The K-5 II is an appealingly well-specified, intuitive and customisable DSLR with few real drawbacks. Virtually identical to the K-5, Pentax haven't taken any chances with the design of the new K-5 II, which is a good thing in our book as the K-5 was and still is a great DSLR to use. The combination of 100% viewfinder coverage and the large, high-res LCD screen make the K-5 II a joy to use in terms of image composition, and the fast 7fps continuous shooting rate and snappier AF system, especially in low light, make it quicker to use. The only real negative point in terms of handling is the rather slow contrast AF system which detracts from the Live View mode.

The K-5 II's image quality is excellent, producing noise-free images all the way from from ISO 80-800. Noise starts to become apparent at ISO 1600, with a little more noise and smearing of fine detail at the higher settings of 3200 and 6400, while the fastest speeds of 12800, 25600 are suitable for smaller prints. The incredible headline-grabbing top-speed of 512000 is frankly unusable - Pentax should have followed Nikon's lead and stopped the range at 25600. Still, as with the D7000, very impressive results for a 1.5x sensor.

The biggest "upgrade" to the K-5 II is undoubtedly the more afforable price-tag - a body-only price of £799.99/$1,199.95 is very attractive and signifcantly undercuts the K-5 II's main rivals. If you haven't considered Pentax DSLRs before, then despite being very similar to its predecessor, the new K-5 II is definitely worth more than a cursory glance.
Ratings (out of 5)
Design
4.5
Features
4.5
Ease-of-use
4.5
Image quality
5
Value for money
5