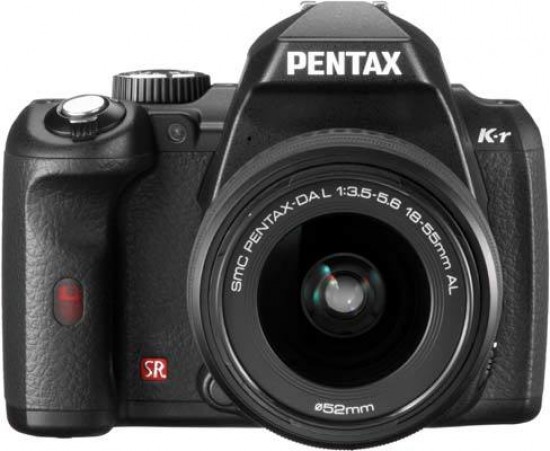 Conclusion
The Pentax K-r adds a few new features, most notably the 6fps burst shooting mode and expanded ISO range, to the proven user interface of the cheaper K-x and the high-resolution screen and illuminated AF system of the more expensive K-7, to create a compelling mid-range DSLR. It's also significantly cheaper than its main rivals.

Although to all intents and purposes it looks and feels virtually identical to the year-old K-x, don't let that put you off the K-r. The bigger and higher-res screen, improved auto-focus complete with illuminated points, faster 6fps continuous mode, and ISO range of 100-25600 all add up a camera that's well-positioned between the entry-level K-x and the venerable but still capable K-7.

The small and lightweight design, increased number of creative filters and effects, hand-holding auto modes and the compact-like handling make the K-r ideally suited to first-time DSLR owners. At the same time the extensive range of manual modes, wide ISO range, fastest shutter speed of 1/6000th, 100,000 shutter life-span, long battery life and not one but two RAW formats are music to the ears of more experienced shooters.

Not everything is perfect - the K-r's HD video mode is identical to the K-x and therefore still not the most user-friendly experience. There's no handy one-touch recording, a reliance on manual focusing, inability to change the aperture or shutter speed during recording, large file sizes that quickly fill your memory cards, and the inherent handling quirks of the DSLR format, especially with the non-articulating screen.

On a more positive note, the K-r's image quality remains excellent. The K-r creates noise-free JPEG images from ISO 100-800, only starting to become apparent at ISO 1600, with progressively more noise and colour desaturation at the higher settings of 3200, 6400 and the attention grabbing 25,600 setting. Although the top speeds don't produce very usable results, the K-r still holds its own against the main competition from 100-3200, arguably the speeds that you'll use most often.

In summary the Pentax K-r is a logical fusion of the K-x and K-7, nicely filling the price-gap between the two whilst offering a worthy upgrade to the former and cheaper alternative to the latter. As a very well-specified and crucially cheaper alternative to the Big Two of Canon and Nikon, the new Pentax K-r is a great mid-range DSLR that is a worthy recipient of our Highly Recommended award.
Ratings (out of 5)
Design
4.5
Features
4.5
Ease-of-use
5
Image quality
4.5
Value for money
4.5