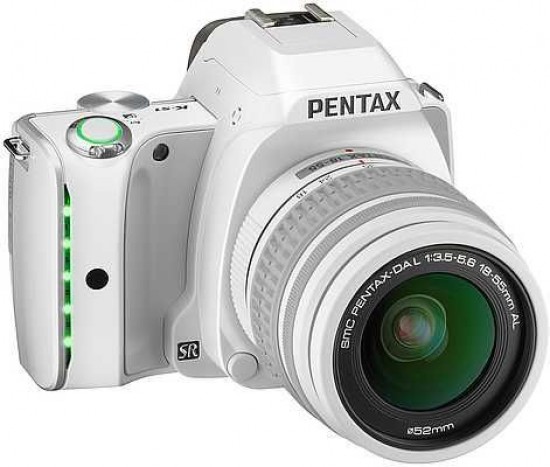 Conclusion
The K-S1 is an interesting successor to the outgoing K-500. Where that camera was a great introduction to DSLR photography with its solid all-round performance and intuitive controls, the K-S1 picks up the same baton but also adds a level of style you won't find with competing DSLRs.
However, whilst Pentax should be praised for trying to differentiate its cameras in a crowded market, the K-S1's unique style is not without drawbacks. The pared-down shape isn't as ergonomic as a conventional design, whilst the lack of rubberised grips also makes it slippery. The new Indicator Lamps are certainly a talking point, but it's hard to see them as much more than a gimmick. We'd rather the camera sported a touch-sensitive screen instead, which would be a far more compelling feature in this sector.
Luckily if you look beyond the questionable styling, the K-S1 performs rather well. It may not have the highest megapixel count of its rivals, but the camera resolves plenty of detail, especially thanks to Pentax ditching a conventional optical low pass filter to maximise fine detail capture. The K-S1's low light image quality is impressive too, as is the camera's dynamic range, accurate exposure metering and reliable automatic white balance. If you can put up with the noisy autofocussing with the kit lens, then autofocus performance is very good as well.
Aside from the iffy ergonomics, the K-S1 is also a pleasure to use, with a no-nonsense menu system and simple controls which still include dedicated buttons for ISO and white balance; buttons that are sometimes omitted from entry-level DSLRs.
Ultimately the K-S1 is a very capable camera that, ironically, is let down by some of the very aspects intended to make it stand out. However, if you're prepared to sacrifice ergonomics for style, but still want great performance, image quality, and a tech spec to rival a midrange DSLR; the K-S1 certainly offers impressive value for money.
Ratings (out of 5)
Design
3.5
Features
4
Ease-of-use
4
Image quality
4.5
Value for money
5