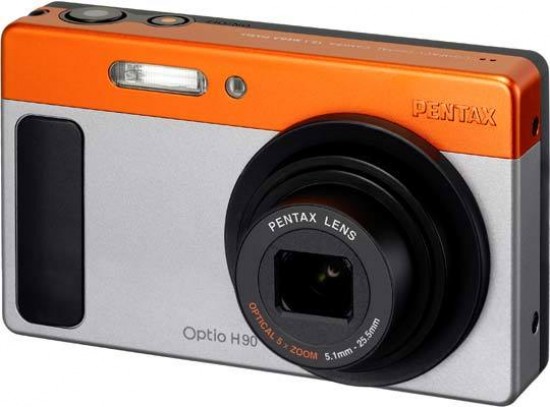 Conclusion
Pentax's Optio H90 camera may indeed be 'no frills' at first glance. But in a world where we're overwhelmed with visual information, its boxy retro looks - resembling what would transpire on paper if you asked a child below the age of ten to draw a picture of a camera - are oddly comforting.
So too is the price. At £129.99 for a pocket model with a decent 12 megapixel stills resolution, a focal range that's broader than average for its class, plus HD video to boot, it can be praised as something of a 'recession buster'. We have minor issues with its claims for battery life, but are willing to put this down to either a dodgy charger or battery with our review sample.
Results in a variety of conditions were reassuringly consistent, meaning that users can really just point and shoot for usable results. For anyone on a tight budget who wants to avoid the ungainly brick that spending around £100 used to buy, the H90 is a sensible option and in both operation and design is rather more sophisticated than one might expect. It's an ideal unobtrusive device for carrying anywhere, to be ready for those spur of the moment snaps.
Given its overall plus points it's a shame therefore that Pentax lacks the marketing budget and spend of its electronic company rivals when it comes to shouting about its products. Scoring highly across most categories, there's a time and place for humility, but the Pentax Optio H90 isn't it.
Ratings (out of 5)
Design
4
Features
4
Ease-of-use
4
Image quality
3.5
Value for money
5