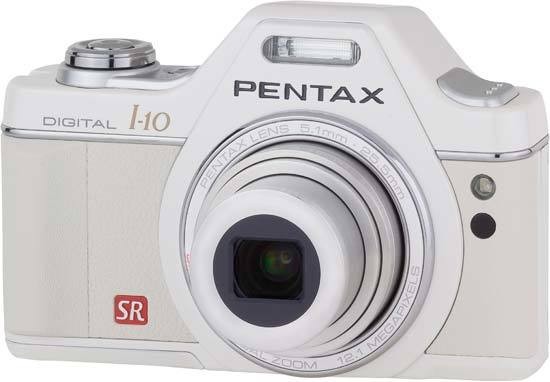 Conclusion
If you want an inexpensive compact camera that does most of what a modern pocket snapper should do, as well as drawing admiring glances and comments, this could be the one for you.

Small and perfectly formed, the Pentax I-10's retro/throwback exterior certainly has the wow factor, which is a large part of the battle won when it comes to engaging the hearts and minds of consumers.

Yes, enticing design aside, it may not shoot Raw, nor possess a larger than usual sensor (it's the standard 1/2.3-inch CCD), nor interchangeable lens mount - in other words it's not anything technologically 'special' - but for just under £200 it still feels something of a bargain.

If Pentax can get future generations of the I-10 to do more than the present model does - or indeed use it as a blueprint for its own take on a Micro Four Thirds hybrid-style device, then things could look really exciting for the company - and the consumer.

More experienced users may find the Optio I-10's tendency to simplify just about every aspect of its operation grates, but to be honest at this level it's exactly what's required. The camera ultimately comes across as a rare example of good product at a great price. It may not do absolutely everything you might want from a compact, but it will come pretty close to doing so whilst - have we mentioned this already - looking great into the bargain.
Ratings (out of 5)
Design
5
Features
4
Ease-of-use
4
Image quality
4
Value for money
5