Pentax Optio RS1000 Review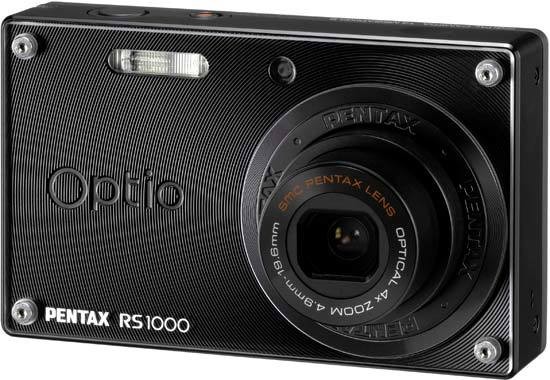 Conclusion
If you're looking for an inexpensive yet stylish pocket camera for occasional snapping at parties and when out and about without your more 'professional' camera, then the Pentax Optio RS1000 steps forward as a capable and affordable option. If you want to do anything other than take snaps however, you'll be frustrated.

While for a £120 price tag we weren't surprised that the Pentax Optio RS1000's performance lacked finesse on occasion and the feature set is fairly basic, given that the JPEGs straight out of the camera are actually fairly decent in terms of colour, exposure and sharpness, shortfalls in handling like the inability to optically zoom when shooting video can to a large extent be forgiven. And at least the essentials are here, in terms of the camera providing a high-ish resolution, HD video, large LCD and optical zoom that takes better snaps than expected given not just its pocket size but also its pocket money outlay. So we'd go as far as suggesting that for a £100 street/online price you can't go far wrong with this Pentax.

If you've £50 more to spend then Nikon's equally well constructed CoolPix S5100 is another sensible snapshot contender with slightly more sophistication. However taken as a standalone point and shoot camera the Pentax Optio RS1000 does all that it set out to do, and does it well. This makes it, for us, and glitches with our test sample aside, Pentax's best low budget snapper since the Optio i-10.
Ratings (out of 5)
Design
4
Features
4
Ease-of-use
4
Image quality
4
Value for money
5