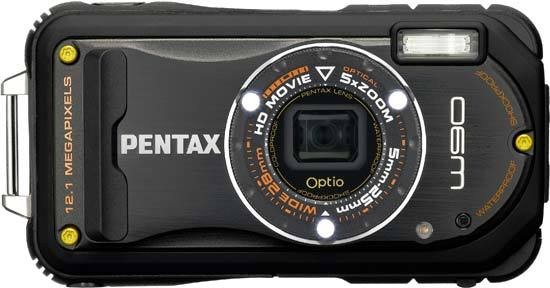 Conclusion
Pentax's Optio W90 certainly looks the part and, as ever with devices of its indestructible ilk, it would be no surprise if image quality often comes second to beefy dimensions and additional padding.

But this is not just a camera of outer muscle; it's one with inner strengths too. There's not only the more unusual features on board that we didn't expect to find within this price bracket, there's also the consideration that the images in fact better what we're used to expect from models that major on toughness. Of course, like its rivals, would-be users will be paying a £100+ premium over less well-protected point and shoots with a similar specification: Pentax's own 12.1 megapixel H90 model for example.

But it could be argued that such additional outlay is worth it for a camera that doesn't suffer from the same operational limitations as conventional models. You wouldn't worry about taking this one to the beach or slopes and wrecking it in the process. And peace of mind is often worth paying for.

Incidentally, for the true daredevils amongst you a waterproof housing is available for the W90 that extends the depth at which it can be used to an impressive 60 metres, with a waterproof remote control also on offer.
Ratings (out of 5)
Design
4
Features
4
Ease-of-use
4
Image quality
3.5
Value for money
3.5