Pentax Optio WG-1 GPS Review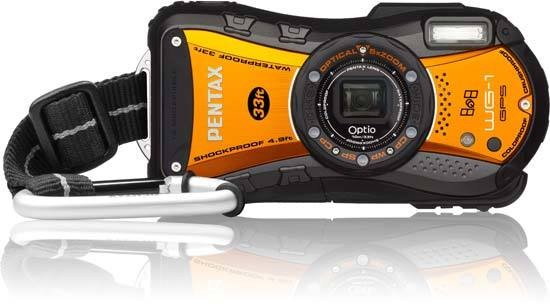 Conclusion
There are quite a few tough cameras out there with water, dust and ice proofing. The way they look differs immensely. If the other tough cameras are the Starship Enterprise with it's flush seams and silky smooth hull, then the Pentax Optio WG-1 GPS is the Millenium Falcon with it's bumps and lumps or (as the workers at Industrial Light and Magic called it) "guts on the outside".

Of all these tougher cameras, the Pentax can actually hold it head up high satisfied that it's part of the crowd. Picture quality is good with nice colours and a sharp image. The only area that it really needs work on is reducing the amount of digital noise present - either by using a larger sensor, less pixels or investing in back illuminated sensors.

The inclusion of GPS shows that Pentax are thinking about features related to who the camera is aimed at which is great. It would be great if a better GPS system was used that could be used in less than perfect conditions. We know that there are hand held GPS loggers out there around the size of a matchbox that can get a reading while it's in a pocket in your bag. So the technology is small, but maybe not yet small enough?

The Pentax WG-1 GPS is a nice little camera that has quirky looks and a few innovative features. We really like the idea of the digital microscope and it shows Pentax are going the right way in giving consumers something new to play with. However, we feel they need to address fundamental areas such as the aforementioned noise issue and the layout of the buttons on the back. It looks quite cramped and could benefit from some features being placed on the menu system instead of having a dedicated button.

Essentially, the Pentax Optio WG-1 GPS is well thought out with a bunch of stuff for the user to do and bring some fun into photography. It will cope with most areas of the world as long as you don't go too high or deep. So if you're looking for a tough camera to take on a special trip around the world and you want to document where you were as well as what happened, then the WG-1 GPS will do all that for you.
Ratings (out of 5)
Design
3.5
Features
4
Ease-of-use
4
Image quality
3.5
Value for money
4