Pentax Optio X90 Review
June 7, 2010
|
Gavin Stoker
|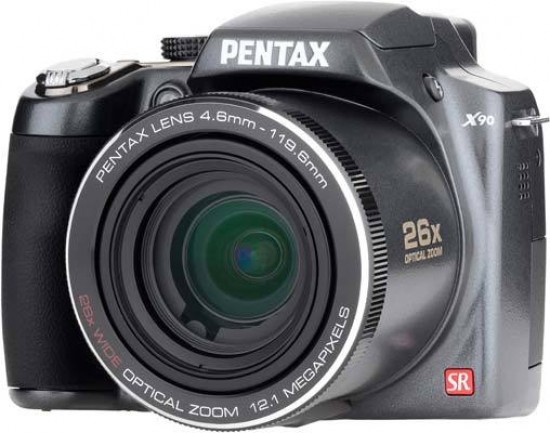 Conclusion
The target audience for the Pentax X90 is surely the existing compact camera user looking to upgrade, as well as the family user. But then the same audience will also be ideally suited to an entry level DSLR or a lower-priced Micro Four Thirds type interchangeable lens camera for that matter. So what's the difference here?

Basically the X90 can be viewed as a 'DSLR Lite' for those aspiring photographers who would like more control over their images than a regular compact will allow - and obviously a whopping zoom range - without that steeply pronounced learning curve. It's arguably even easier to use than a compact system or 'hybrid' camera. And don't forget that while £329.99 seems quite high an asking price for a specification set that isn't quite at the level of a DSLR, it's the attached big zoom capability, giving amateurs the equivalent reach of a paparazzi, that you're paying this sort of premium for.

The lack of optical zoom control in movie mode is a real disappointment however, given that the former is the X90's major USP. Still everything on the camera falls readily to hand, making for both swifter and easier use than flashier alternatives. Ultimately that means that the Pentax X90 gets a Photography Blog Recommended badge, but with the above caveats.
Ratings (out of 5)
Design
4
Features
4
Ease-of-use
4
Image quality
4
Value for money
3.5