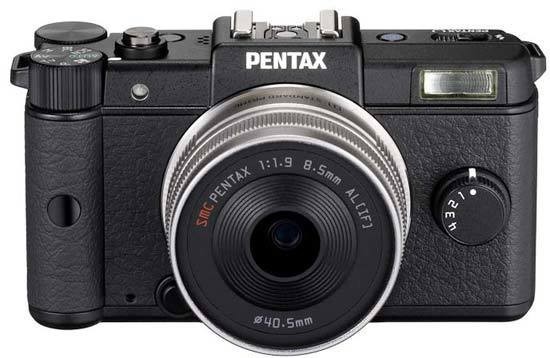 Conclusion
The Pentax Q may look like a toy camera at first glance, but it actually proves to be a lot more full featured and intuitive to use in practice. Compact-like image quality and a sky-high price tag, however, combine to seriously detract from what is otherwise a surprisingly well built and enjoyable camera.

Inheriting a lot of its features and user interface from the company's likeable range of DSLRs, the new Q is very much like a K-r or K-5 that's been shrunk in the wash. Despite its tiny dimensions, it's still straight-forward and fun to use, a real testament to the Pentax engineers, and it also offers a lot of functionality that's made its way down the food chain from the more sophisticated DSLRs. Sure, some of the controls are a little too small for our liking, but overall the Pentax Q is a lot easier to use than it size suggests.

Unfortunately, unlike its handling, the Q's image quality doesn't come anywhere near a DSLR, or the new breed of compact system cameras either. It may have DSLR pretensions and an ISO range to match, but in reality the compact camera sensor at the heart of the Q seriously restricts its appeal. Prospective buyers of an interchangeable lens camera expect significant improvements in both features and image quality, and while the Q's photos certainly aren't bad by compact camera standards, they don't match up to even the new Nikon One system, which has the smallest sensor of any CSC range.

Bearing that harsh reality in mind, it's extremely hard to fathom the pricing strategy that Pentax have decided on for the Q. £600 / $800 is a lot of money for a compact system camera and even an entry-level DSLR, and is surely commercial suicide for a camera with such a tiny sensor. No amount of DSLR-like features or proven handling can make up the fact that the Q costs a lot more than most of its principal rivals which all offer much better image quality. With a more sensible price, the Q could carve itself out a niche as an alternative to a high-end compact, but at current prices it stands little chance of success.

Which is a real shame, as in many ways we really liked the Pentax Q. It's small enough to slip inside a coat pocket, yet flexible enough to offer a DSLR-like take on the world. Ultimately though we just can't recommend that you spend DSLR money on compact camera image quality.
Ratings (out of 5)
Design
4.5
Features
4
Ease-of-use
4
Image quality
3.5
Value for money
2.5