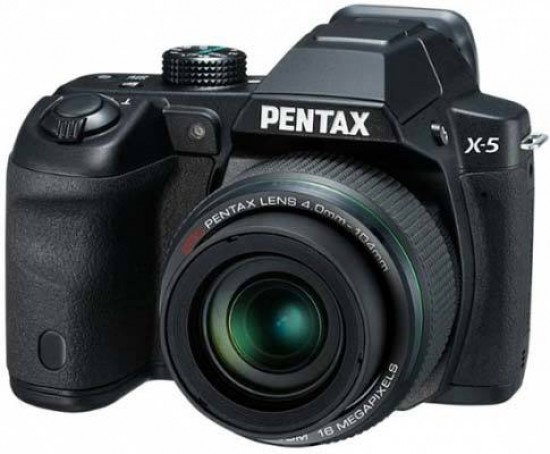 Conclusion
Looking at first glance like a fully-fledged DSLR with its pretend lens ring and hotshoe flash cover, the Pentax X-5 soon reveals itself to be something of a wolf in sheep's clothing, leaning much more to the point-and-shoot end of the compact camera spectrum. Those looking for a fully-featured bridge camera will be disappointed, but for everyone else the X-5 is still appealing, especially given its low price tag.

The X-5 can be viewed as a 'DSLR Lite' for those aspiring photographers who would like more control over their images than a regular compact will allow - and obviously a whopping zoom range to go with it - without a steeply pronounced learning curve. It's arguably easier to use than a compact system or 'hybrid' camera too. The attached big zoom capability, giving amateurs the equivalent reach of a paparazzi, is also eminently affordable, making the X-5 one of the cheaper super-zooms on the market.

Image quality isn't one of the X-5's stand-out highlights, with the typically-sized compact camera sensor inside suffering from obvious noise at relatively low ISO speeds, rather limiting the camera's versatility in low-light situations. Still everything on the camera falls readily to hand, making for both swifter and easier use than flashier alternatives. Ultimately that means that the bargain Pentax X-5 gets a Photography Blog Recommended award - just don't expect all the manual controls that its design so misleadingly hints at...
Ratings (out of 5)
Design
3.5
Features
4
Ease-of-use
4
Image quality
3.5
Value for money
4.5