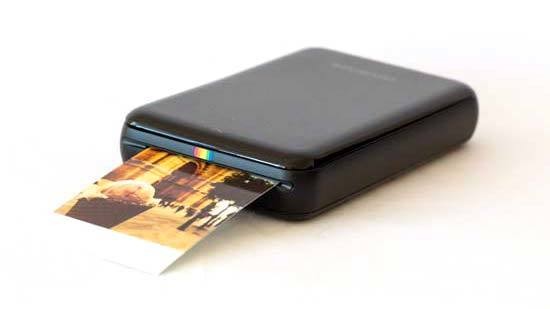 Print Quality
It should be obvious that anybody buying a printer like this, it's just for a bit of fun, and that is reflected in the quality of the prints from the Polaroid Zip.
Colours, although reasonably vibrant, appear a little different from how you see them on screen, almost sort of like a retro filter has been applied to them - which you may like, or you may not, but either way, the colours are not 100% accurate.
It's also possible to see some areas of banding in many shots, which don't appear too problematic from a distance, but if you really examine the prints closely you'll be able to see them.
The fact that you can remove the back of the print to attach it to different surfaces is a nice touch, with what seems to be just the right amount of stick so as to attach properly to things without being impossible to remove at a later stage if you want to.
Conclusion
The Polaroid Zip printer is a fun accessory to use with your mobile phone, and if your camera has Wi-Fi/NFC, you could also transfer photos to your phone for printing on the Zip.
However, it's quite an expensive proposition for something which you'll probably use quite sparingly. Not only is the printer itself a reasonably expensive outlay, you need to keep shelling out for the special paper - each print will set you back around 20p, something to bear in mind.
On the plus side, it's easy to use, without any complications or any real problems. The app has quite a decent variety of things you can experiment with, so it's also quite fun in that way too.
Ratings (out of 5)
Design
5
Features
4
Ease-of-use
5
Image quality
2.5
Value for money
3
Your Comments