Ricoh GR Digital III Review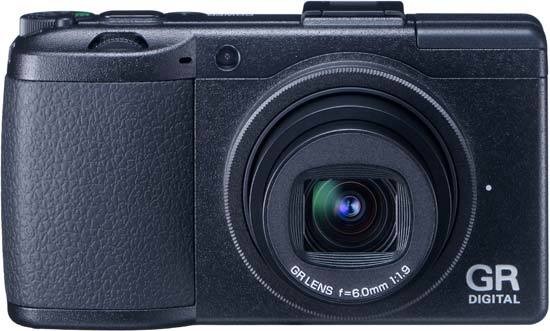 Conclusion
The Ricoh GR Digital III is a thinking photographer's dream camera, offering a wealth of features, superb handling, almost infinite customisation, fast operation, and excellent image quality. Only the massive price hike to £529.99 / $699 prevents us from awarding it our highest Essential! / 5 star rating.

Ricoh have taken an already superbly thought-out camera in the GR Digital II and produced a new model that far surpasses its predecessor. The GR Digital III bucks the recent trend of offering just a few unimportant features in a so-called upgrade, with a brand new lens, sensor, image processing engine and LCD screen, plus a number of other innovative features. They all add up to make this the best Ricoh compact camera yet.

As Ricoh claim, image quality is improved, with noise levels at ISO 200 on the GR Digital III equivalent to ISO 100 on the GR Digital II, and so on. Together with the faster f/1.9 lens and the new Dynamic Range option, this makes this camera very effective in low-light conditions, either hand-held or with the use of a tripod. ISO 800 still shows some noise, blurring of detail and slight colour desaturation, but we'd be happy to use almost the full ISO range of 64-800, with 1600 as an emergency standby. Not bad for a compact camera with a small sensor.

The only fly in the ointment is the eyewatering price. £529 / $699 is a lot of money to pay for a 28mm fixed-focal length compact camera with a comparatively tiny sensor - you could buy a mid-level DSLR camera for that kind of cash. Still, if the Ricoh GR Digital III key specifications fit your billing, then we wouldn't hesitate to recommend what is one of the most photographer-friendly compacts that we've ever reviewed.
Ratings (out of 5)
Design
5
Features
5
Ease-of-use
5
Image quality
4.5
Value for money
3.5