Ricoh GR Digital IV Review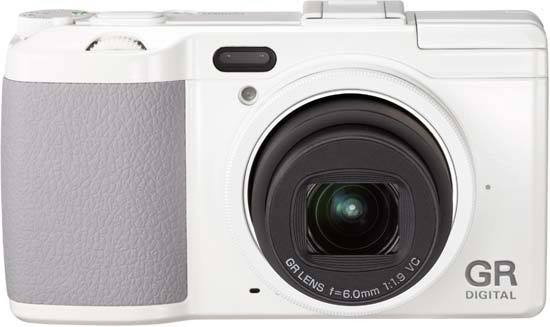 Conclusion
The new GR Digital IV further refines Ricoh's most specialized camera, principally adding a much faster auto-focus system, built-in image stabilisation and an even better LCD screen to what was already a very likeable and responsive package. A large number of smaller but still very welcome improvements make this the best GR Digital model yet, although it still does suffer from having a sky-high price-tag that will probably put off all but the most hardcore of users.

The previous GR Digital III model made some big changes, including a new lens, sensor, image processing engine and LCD screen. 2011's revision doesn't go that far, but the new features that it does improve or introduce collectively add up to an even better camera. The clever auto-focusing system in particular is almost worth upgrading for, turning an already quick camera into one that is even more responsive, even in low-light. We also appreciated the 3 stops of compensation, faster ISO 3200 setting, and the brighter, higher-resolution screen when shooting in darker environments.

As Ricoh claim, image quality is improved, with an expanded ISO range with reduced colour desaturation at faster speeds, less distortion and reduced chromatic aberrations. Noise doesn't really appear until ISO 800, with some artifacts, blurring of detail and slight colour desaturation, but we'd be happy to use almost the full ISO range of 80-800, with 1600 and 3200 as an emergency standby. Not bad for a compact camera with such a tiny sensor!

The only real fly in the ointment is still the eyewatering price. £499 / $599 is a lot of money to pay for a 28mm fixed-focal length compact camera with a comparatively small sensor - you could buy a mid-level DSLR camera or one of the new breed of compact system cameras for that kind of cash. Still, if the unashamedly specific Ricoh GR Digital IV matches your photographic aspirations, there are few other alternatives that are as compact, intuitive, customisable and fun to use. Highly Recommended.
Ratings (out of 5)
Design
5
Features
5
Ease-of-use
5
Image quality
4.5
Value for money
3.5